The Grammy Museum Foundation issued a $10,000 grant to the UC Santa Barbara Library to preserve, digitize, and make accessible a portion of the groundbreaking radio broadcasts of the CBS Symphony conducted by Bernard Herrmann in the 1930s and 1940s.  While Herrmann is known today as one of the...
The Music Library now offers limited on-site research appointments for UCSB faculty and graduate students.  We will provide browsing access to on-site Music print collections (books, scores, and journals). Individual private audio and video facilities are available for access to recordings if...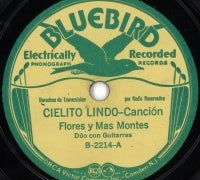 Thousands of historic sound recordings held by UCSB Library will soon be freely accessible online thanks to a prestigious $349,000 grant from the National Endowment for the Humanities. "Tens of thousands of recordings that never made it to CDs or digital services line the shelves of public archives...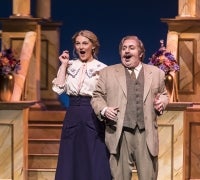 Wed, Feb 20, 4:16 pm |
Music
In an unprecedented collaboration, the UC Santa Barbara Library and UCSB Opera Theatre will present the American premiere of a work by a proven master of music and theater. Both performances of the operetta — which was selected from the library's Michael and Nan Miller Operetta Archive — will be...
Plans are underway to bring the Music Collection to the main UCSB Library. Currently housed on the second floor of the former Arts Library, the Music Collection supports academic and performance programs in Music at the undergraduate and graduate levels, encompassing both Western and non-Western...
The collection of Lynn Andersen of Bisbee, Arizona, found a new home at the UC Santa Barbara Library last summer. Andersen was a collector of early phonograph recordings and was particularly interested in two-minute wax cylinders, Pathe discs, and foreign recordings. His collection was not huge in...
In a contentious political environment, it's comforting to know that some people prefer to argue about Bach. Cellists from Pablo Casals to Yo-Yo Ma have interpreted and played Johann Sebastian Bach's six Cello Suites in very different ways, with music scholars analyzing and debating every nuance....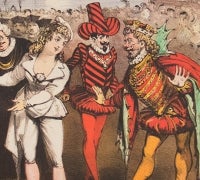 To find Michael and Nan Miller's home in the Los Angeles area, just look in the driveway for a car with the license plate "OPERETT." To say that the Millers are operetta aficionados doesn't do them justice. The couple's home was custom-built to hold their massive collection of 60,000 recordings, 10...