Welcome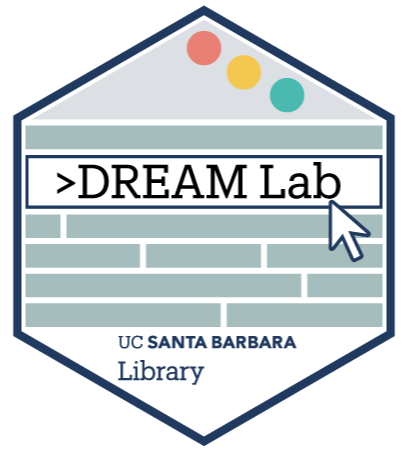 The Interdisciplinary Research Collaboratory at UCSB Library is now
DREAM Lab
. Our mission hasn't changed: We support data-intensive research, experimentation and learning with new technologies, and access to advanced computational methods for students, faculty, and staff across the campus. Our new name reflects the fact that data, research, experimentation, accessibility, and methodological rigor are the foundations of everything we do.
Learn more about our new name
.
Summer, 2022
Consultations
We can help you find data in the Library's collections, choose an appropriate toolset, or get you started using a wide variety of data analysis tools, including R and Python. You can request a remote or in-person consultation by emailing dreamlab@library.ucsb.edu. 
We offer remote access to specialized software on Azure Labs virtual machines thanks to a gift from Microsoft. This service will continue until December 2022.
We offer custom-designed workshops for selected courses and tools, as well as a variety of Software and Data Carpentry Workshops. View our public events schedule and Google calendar
The DREAM Lab helps organize the UCSB Carpentry Community.
The DREAM Lab is the Library's main point of access to Datasets