Your Support Today Ensures our Future
"Without libraries what have we? We have no past and no future."  —Ray Bradbury
The UCSB Library provides incredibly diverse and widely respected resources to students, faculty, staff, visiting scholars, and community members committed to lifelong learning. Our innovative programs and unique collections provide the foundation for all fields of study both on- and off-campus.
By donating to the Library, you will help support the UCSB community as a whole. The impact of your giving will be meaningful as we continue to deepen our commitment to students, faculty, and scholars.
The Library has a variety of funding priorities that directly support our role as the backbone of UCSB. We are calling upon Library users and friends to support this legacy of excellence and help secure the future of UCSB's primary intellectual capital investment.
"From the Archives": Special Research Collections Newsletter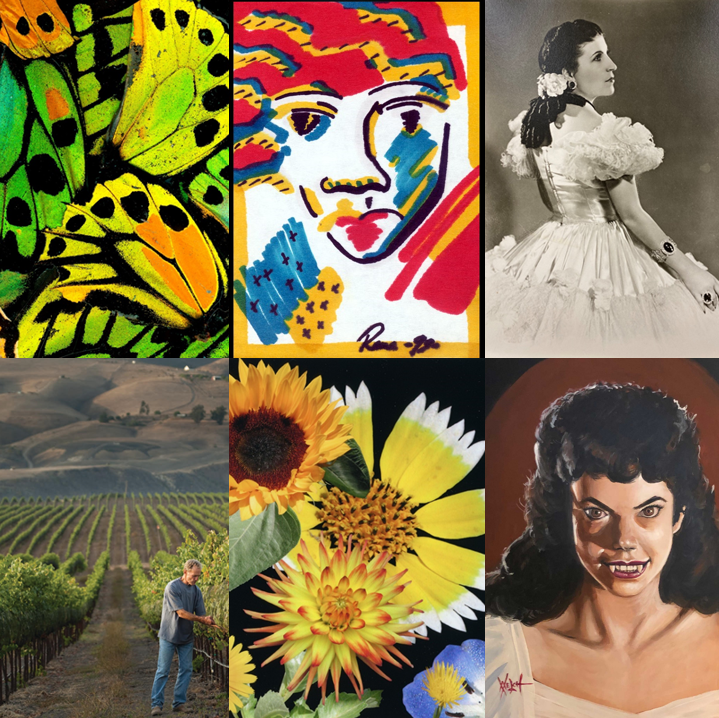 This quarterly newsletter features updates, activities and acquisitions at the UCSB Library's Special Research Collections (SRC). This exclusive "behind the scenes" newsletter pulls back the curtain on the Library's large holdings of archival materials and offers a glimpse into some of our most recent collections. Subscribe here.
Past issues:
Spring 2023 | Winter 2023 | Fall 2022 | Summer 2022 | Spring 2022
Events  
Virtual Event: Exploring Indigeneity in Chicana/o Art, with Terezita Romo
Terezita Romo, recipient of the 2022 Kenneth Karmiole Endowed Research Fellowship, presented about the influence of historical indigenous imagery from cultures across the Americas on contemporary Chicana/o artists in the U.S. Watch the event here.
Virtual Event: Relive the 1890s with Hancock's California Orchestra
The Library hosted an evening of 1890s music performed live to celebrate the launch of the Library's Early Recordings Initiative (ERI). A selection of 1890s hits, as originally recorded on wax cylinders over 120 years ago, were performed by musician and historian Colin Hancock and his 5-piece orchestra. Watch the event here.
Virtual Event: The History of Winemaking on the Channel Islands, with Geoff Rusack
The Library hosted a lecture by Geoff Rusack, owner of Rusack Vineyards, discussing the rich and challenging history of winemaking on the Channel Islands and his family's personal viticulture experiences on Catalina Island. Watch the lecture here.
 
Annual Library Impact Reports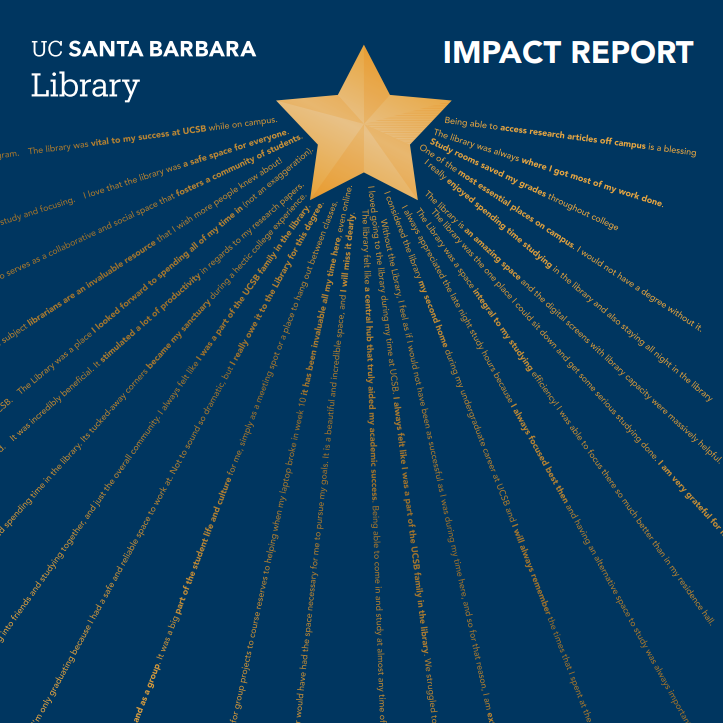 The UCSB Library is constantly evolving in an effort to exceed the demands of an academic institution. From the acquisition of historical collections to the development of instructional resources, there is always something new to find at the Library. Stay up to date on major developments with our annual Library Impact Reports.