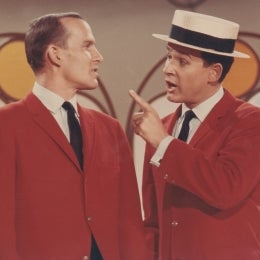 In Fall 2022, the archives of the music and comedy duo Smothers Brothers were donated to the UC Santa Barbara Library's Performing Arts Collection on behalf of the two brothers, Thomas and Richard Smothers.
The Smothers Brothers are widely recognized as a pioneering and highly influential comedy act  of the 1960s and 70s. They were best known for their primetime CBS comedy and variety show, The Smothers Brothers Comedy Hour (SBCH), which included satirical folk songs and skits that often clashed with the political mainstream during the Vietnam War era. The show became vastly popular in the late 1960s, but the Smothers' tendency to push the limits of television censorship led to the show's abrupt end in 1969.
The collection chronicles the Smothers Brothers' 50-plus year legacy of music, comedy, and pursuit for freedom of speech. It includes contracts and depositions for the show, press clippings and scrapbooks, music and performances captured on various media, musical scores, and a collection of photos and slides. 
"This is the kind of collection you would see at a big name institution like the Library of Congress," said David Seubert, Curator of the UC Santa Barbara Performing Arts Collection. "The Smothers Brothers held significant value as musicians with the added bonus of political rhetoric, which makes what they did more interesting in an academic context. This collection will appeal to a wide range of researchers, from history enthusiasts to film and media scholars and musical historians."
Thomas and Richard ("Tom" and "Dick") Smothers were born in 1937 and 1938, respectively, and raised in California. Their father, U.S. Army officer Thomas B. Smothers, Jr., died by friendly fire during World War II as he was being transferred between two Japanese prisoner of war camps, after having survived the Bataan Death March in the Philippines.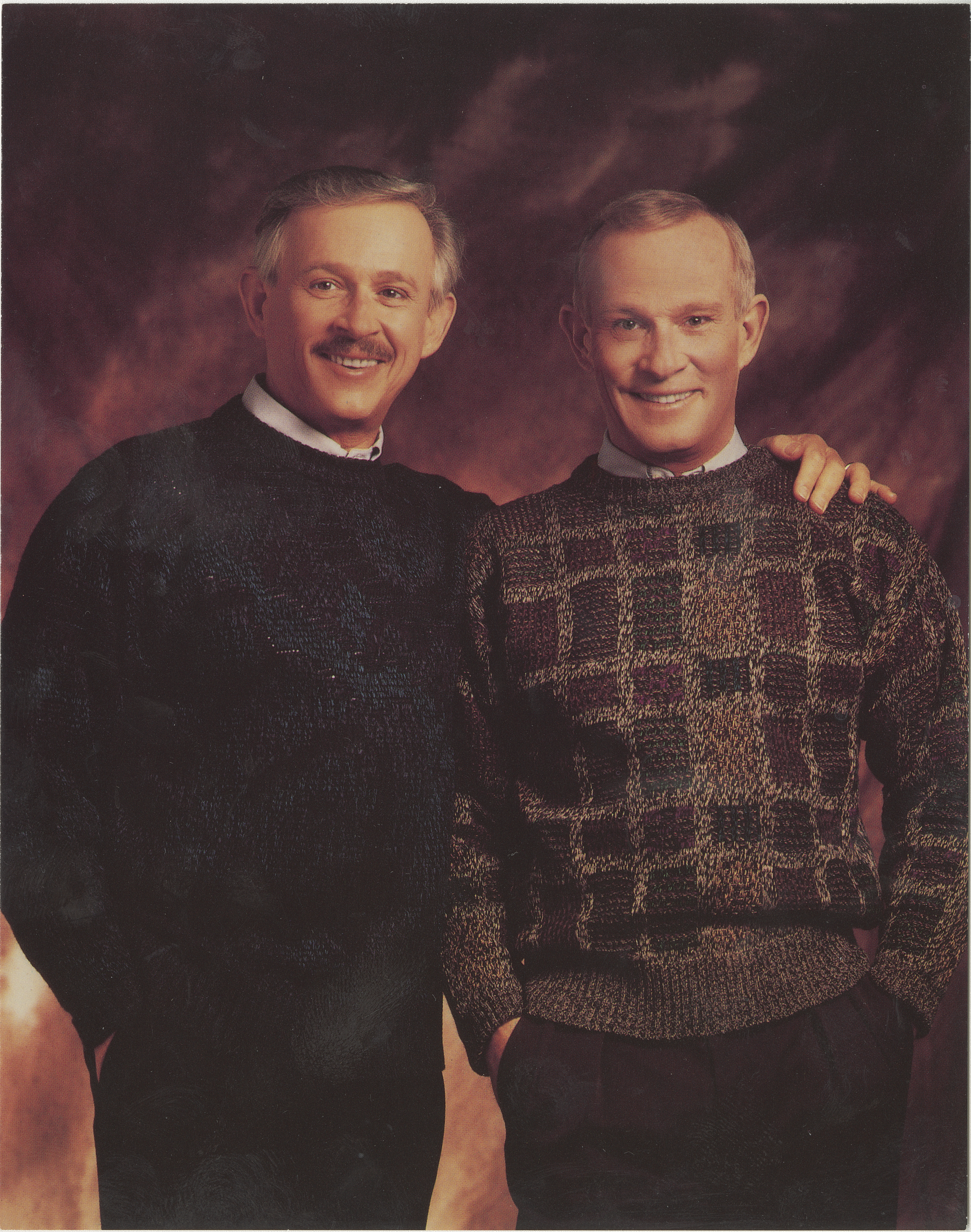 After attending San Jose State University, the brothers started their musical careers, making their professional debut as musical satirists at The Purple Onion in San Francisco. They eventually moved on to national television appearances beginning in 1961 and released several LPs and singles.
As stated during a recent interview on CBS, the Smothers considered themselves first as musicians and secondly as comedians. "In the 1940s through 60s, there was a folk music revival in the United States. The Smothers' career was rooted in that movement," explained Fran Smith, the lead UC Santa Barbara archivist for the Smothers Brothers archive and a long-time Smothers Brothers fan. "Three early 1960s LPs – Think Ethnic!, Curb Your Tongue, Knave, and The Songs and Comedy of the Smothers Brothers! at the Purple Onion – are good examples of how they combined traditional folk singing with humor."
In 1967, they began writing and producing their own variety show on CBS, The Smothers Brothers Comedy Hour. The show included innovative costumed skits and parody folk songs featuring various guest performers as well as a variety of musical guests, including The Who, Simon and Garfunkel, Steppenwolf, Mama Cass Elliot, and Judy Collins. The Beatles also used the show to debut their music videos for Hey Jude and Revolution. 
For comedic content, SBCH hired several up-and-coming writers such as Steve Martin, Rob Reiner, Lorne Michaels, and David Steinberg, who all became accomplished comedians in their own right. 
The Smothers and their team of writers tested censorship boundaries by showcasing controversial political content, the majority of which focused on contemporary anti-war themes as well as racial justice, drugs, and other risqué humor. SBCH highlighted social consciousness and thought-provoking concepts, which it introduced via comedic mediums, while bridging the generation gap by featuring both established artists and new talent. 
During the show's third season in 1968-69, the Smothers increasingly chafed against network censorship brought on by political pressures. The show was ultimately canceled in 1969 by network CEO and President William Paley, with the reason given that the Brothers failed to meet pre-air episode delivery dates. In response, Tom and Dick filed a successful lawsuit against CBS, proving they had met all contract requirements and had been canceled unjustly. Unfortunately, the original SBCH never returned to the air.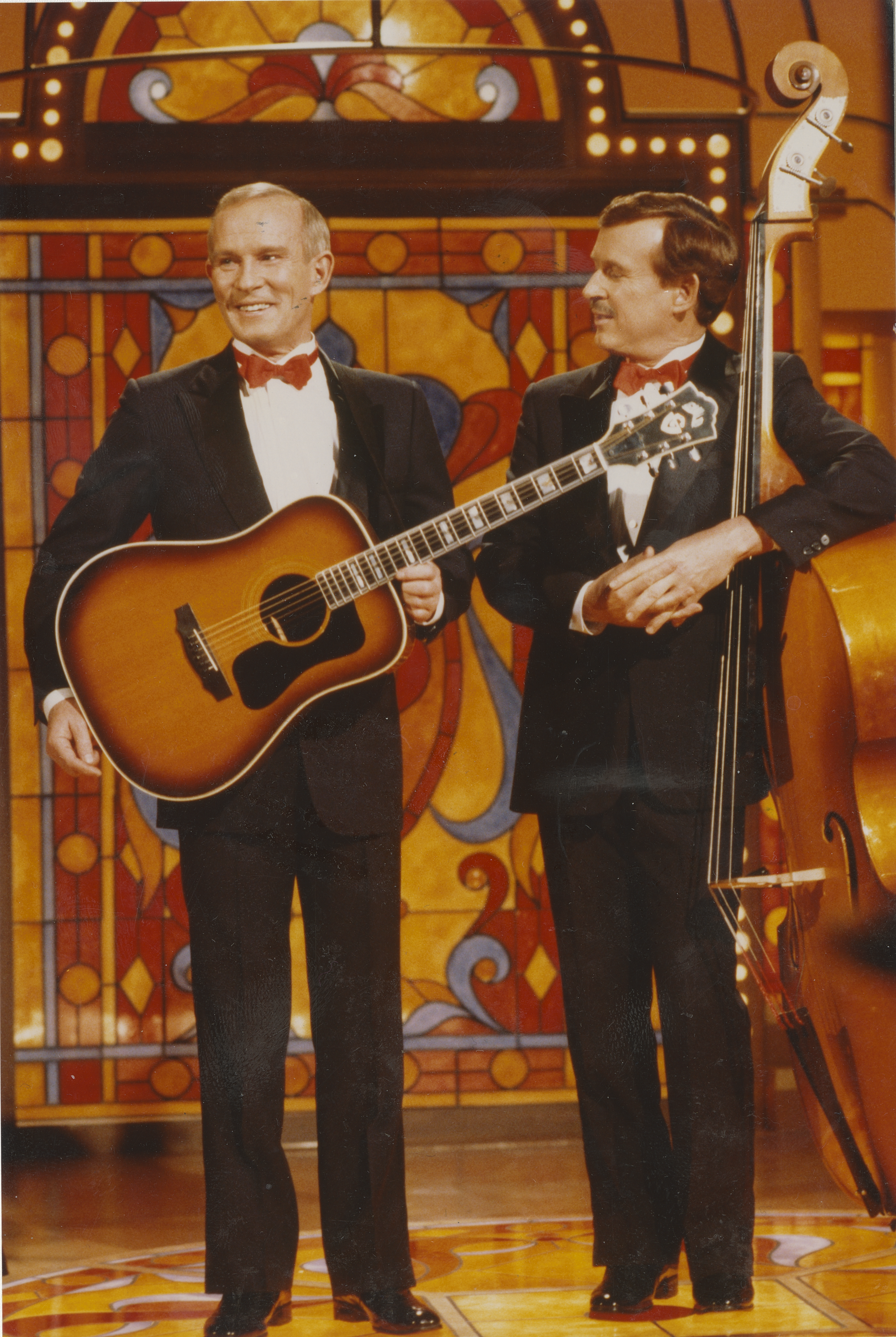 The Smothers continued their tours and went on to make several more variety shows, among them a 20th anniversary of SBCH, which aired on CBS. They also made appearances, independently and together, in various movies, television shows, and Broadway musicals. Many later performers cite them as significant influences, including Lorne Michaels of Saturday Night Live, Garry Trudeau of Doonesbury comics, Matt Groening of The Simpsons, and David Kelley of Boston Legal. 
Tom and Dick were also featured in a documentary titled Smothered: The Censorship Struggles of the Smothers Brothers Comedy Hour, and a book by David Bianculli, Dangerously Funny: The Uncensored Story of the Smothers Brothers Comedy Hour. Both mediums explored the Smothers' experiences with political issues and censorship.
The Smothers continued to tour until their retirement in 2010, but reunited for performances in 2019 and 2022. They received an Emmy Award for Best Writing on The Smothers Brothers Comedy Hour, the Freedom of Speech Award, the George Carlin Freedom of Expression Award, the Johnny Carson Comedy Legend Award, and were inducted into the Television Academy Hall of Fame.
Most recently, the Smothers Brothers have commenced a 2023 tour. 
Photos:
1. Tom (left) and Dick (right) in their iconic red jackets on The Smothers Brothers Comedy Hour. Their act frequently included onstage bickering. (Courtesy of Smothers Brothers Archives) 
2. The Smothers Brothers (Tom, right; Dick, left) at the turn of the century. (Courtesy of Smothers Brothers Archives) 
3. The Smothers Brothers appear on the 1988 CBS reunion show. (Courtesy of Smothers Brothers Archives)