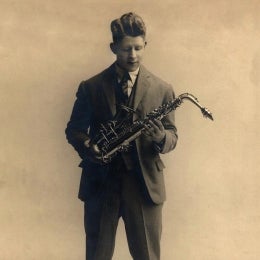 UCSB Library is one of 20 organizations that received a 2022 grant from the Council on Library and Information Resources (CLIR) in April for a Recordings at Risk project. 
Nearly $50,000 is now available for the project, "Preserving America's Radio Heritage: The Recordings of Variety Show Pioneer Rudy Vallée."
Funded by the Mellon Foundation and administered by CLIR, the Recordings at Risk program supports the preservation of rare and unique audio and/or visual recordings of high scholarly value. 
Since 2017, the program has awarded grants of between $10,000 and $50,000 to diverse organizations, providing funds to save cultural memory that would otherwise be lost.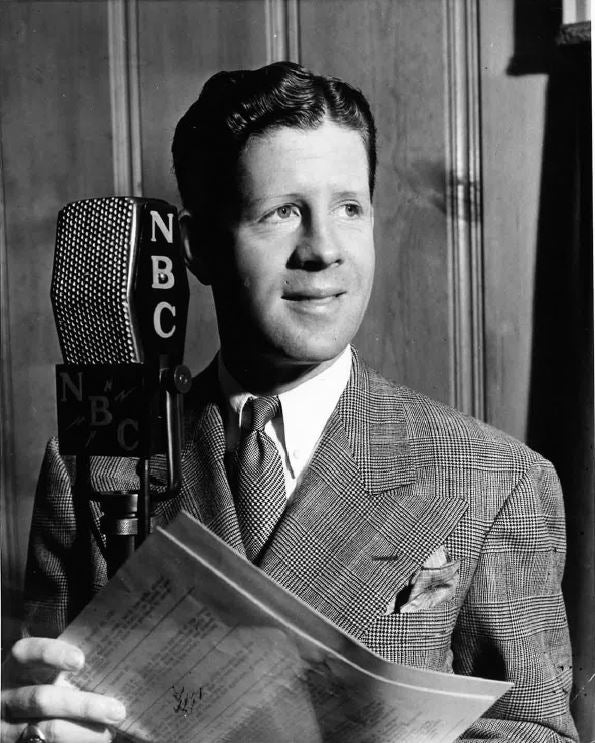 Rudy Vallée was an American singer, songwriter, saxophone player, bandleader, actor, and author. His radio show was one of the most popular of the 1930s. He is known as the first singer to use the vocal style known as crooning, or singing in a soft, low voice. 
Vallée hosted what may have been the first example of the variety show and he played an important role in fostering the mainstream acceptance of African-American musical performers.
The Rudy Vallée collection in the UCSB Library Special Research Collections was donated and transferred from the Thousand Oaks Library Foundation to UCSB Library in 2021 as part of the American Radio Archives, one of the largest collections of archival material documenting the history of radio in the United States.
Analog audiovisual materials are increasingly at risk because of their fragility, a lack of easily available playing equipment, and environmental threats. 
UCSB Library is able to digitize a variety of formats using state-of-the-art technologies in the Henri Temianka Audio Preservation Lab. Performing Arts Curator David Seubert is the Principal Investigator on the grant.