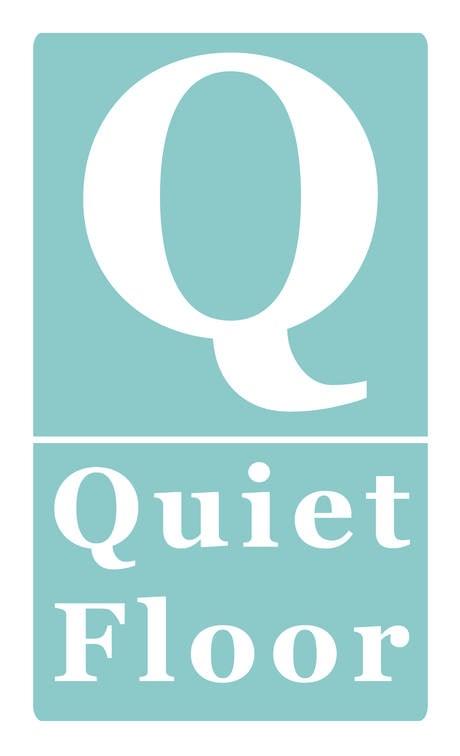 Floors 5-8 in the Ocean Side section of the UCSB Library are designated quiet floors. Quiet means:
No cell phone rings or conversations
No group study
No loud or prolonged talking
Minimal and quiet keyboarding
Audio only at a low volume with headphones
This quiet policy was developed at the request of UCSB students. To aid in the enforcement of the quiet floor policy, we have placed signs throughout the 5th-8th floors similar to the one seen to the right. Please feel free to point these signs out to anyone not adhering to this policy. During afternoon and evening hours, Building Operations staff will assist in enforcing the quiet policy during their rounds through the building. If you feel that individuals are not adhering to the policy and are causing a disturbance, and those individuals do not respond to direct requests to move or quiet down, please contact Building Operations and Library staff will be happy to assist. Library patrons who persist in being loud or unruly after being repeatedly warned about their behavior may be removed from the Library by campus police.
Note that special events are sometimes held in the Pacific View Room on the 8th floor. In those cases, advance notification will be given that the quiet rules in this area will be relaxed.