Each Library donation, no matter the size, has an impact on the resources and scholarship available to our students and UCSB community. Take a look at some of our recent developments, acquisitions, and initiatives, and see how your support enriches our Library!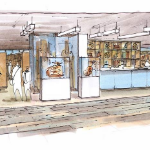 Bringing the Music Collection Back to the Library
Plans are underway to bring the Music Collection, currently housed on the second floor of the former Arts Library, to the main UCSB Library. The Music Collection supports academic and performance programs in Music at the undergraduate and graduate levels.
Allen Cohen: Supporting the Art & Architecture Library
Allen Cohen is retired UCSB librarian and a steadfast supporter of UCSB Library. He served on the board of the former Friends of the UCSB Library and makes a monthly donation to support the Art & Architecture Collection and Special Research Collections.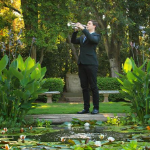 Archives of the Music Academy of the West
The Music Academy of the West and UCSB Library have renewed a partnership to preserve and digitize the Academy's archive of open reel tapes and transfer the organization's paper archives to UCSB Library.
The Michael & Nan Miller Operetta Archive
The Millers plan to donate their entire collection of operetta and early musical theater materials, appraised at more than $2 million, to the Library. They also created a $1 million endowment that will fund the costs of packing, moving, processing, and sustaining the collection.
Papers of The Honorable Lois G. Capps
Retired U.S. Congresswoman Lois Capps donated her official papers to the UCSB Library. Some 130 boxes in total from her offices in Washington, D.C., San Luis Obispo, and Santa Barbara will reside in Special Research Collections.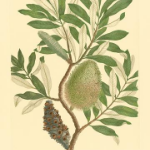 Virginia L.T. Gardner's Botanical Folio Donations
Flowers, art, books — and thoughtfulness — make up the bountiful bouquet of a donation Gardner has made to UCSB Library's Special Research Collections: two sets of folios with botanical illustrations appraised at $50,000.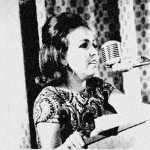 Papers of Chicano Activist Alicia Escalante
Escalante, a leading activist of the Chicano Movement in the 1960s, donated her papers to the California Ethnic and Multicultural Archives (CEMA) in UCSB Library's Special Research Collections.