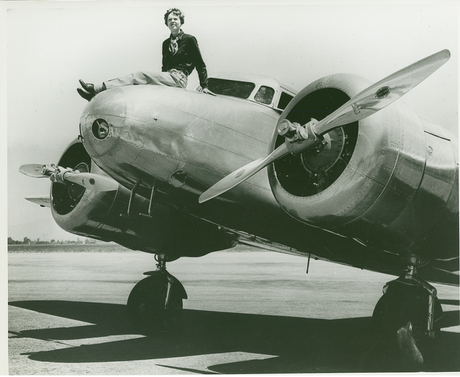 The Santa Barbara History Collection (SBHC) is largely concerned with the political, cultural and environmental history of the greater Santa Barbara area. It contains dozens of manuscript collections pertaining to the development of numerous organizations, movements, and historical figures that made Santa Barbara their home. Subjects found in SBHC include: water issues, land use and planning, the Chumash, housing, local events (such as fiesta), natural resources, women's issues, the 1969 Santa Barbara Oil Spill, and much more. The diverse materials in the SBHC come in a variety of formats:  scrapbooks, clippings, flyers, pamphlets, official documents, reports, correspondence, photographs, publications, ledgers and other papers.
History
The Santa Barbara History Collection has been a major part of UCSB's Department of Special Collections since the 1970s. When the University of California, Santa Barbara began collecting material for this collection, it had in mind to collect personal papers and organizational records relating to the history of planning and civic growth affairs, and activities of environmental concern in the Santa Barbara region. The resulting body of historical records largely consisted from a gift of personal and corporate records from Santa Barbara's most persistent citizen activist, Miss Pearl Chase. Customarily, the collection would have been called the Pearl Chase Papers, however, Pearl Chase expressed the wish that her papers be called the Community Development and Conservation Collection (CDCC), in the hope that other organizations or individuals might wish to contribute to its growth. Since then, Get Oil Out! Inc. and Robert Easton, among many others have also contributed papers, scrapbooks, albums, and manuscripts to the collection. Due to its expansion, the CDCC became the first manuscript collection of what is now known as the Santa Barbara History Collection.
Since its founding, the Santa Barbara History Collection has continued to grow and strives to represent the history of our local area, with a goal to generate future donations of germane records and personal papers to add to our holdings. It must be noted that the collection is not intended as a casual reference file; it is a serious historical collection for use by students and scholars for research purposes. We hope that work undertaken in the collection will result in additional studies of Santa Barbara's history and environment. The literary testament of our community can only be enriched by such work.
Notable Material
Other Holdings:
For information on using the collections please contact the Special Collections reading room staff at special@library.ucsb.edu or call (805) 893-3062.