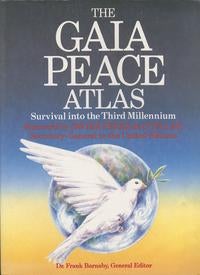 The American Religions Collection (ARC) contains more than 33,600 books, as well as over 4,987 serials and approximately 1,000 linear feet of manuscripts mainly relating to 20th century nontraditional religions and splinter groups of larger religious bodies in North America. The core of the collection, assembled by J. Gordon Melton, includes major sections relating to Astrology, Buddhism, Christian Science, Evangelical Christianity, Hinduism, Islam, Magick, Mormonism, the New Age Movement, Spiritualism, Theosophy, and numerous others.
History
In 1985, UCSB Library received 25,000 volumes of books and an equally large amount of manuscript and ephemeral material acquired by the Institute for the Study of American Religion (ISAR). ISAR was founded in 1969 by J. Gordon Melton, who converted his hobby of "collecting religions" into an academic interest. Melton's personal library grew with the addition of the Clark Collection acquired from the widow of Elmer Clark (author of Small Sects in America).
The Institute's collection held a Christian Science collection as well as primary source material on several controversial groups (the Hare Krishnas, the Unification Church, the Church of Scientology, and the Church of God). At the time, most of the materials had not been indexed in standard sources and thus the Institute began to produce reference books-directories, an encyclopedia, and bibliographies, which surveyed the area and delineated the materials assembled at the Institute for research.
Melton's Encyclopedia of American Religions contained descriptive references to the various religious groups represented in the Institute's library. To a considerable extent, the American Religions Collection at Special Research Collections is organized along the lines of Melton's Encyclopedia (Special Coll. ARC BL2525 .M449 1999). That earlier library has grown into a significant research resource to serve scholars, students, and the general public. The ARC collection will also continue to help all to better understand at least one of the major trends transforming Western society in the world today.
Notable Material
Newsletters, magazines, records of experiments, and much more, are included in the Santa Barbara Parapsychology Collection. The Russell Chandler Papers, a Los Angeles Times religion columnist, are held in ARC. The Cult Awareness Network (CAN) Collection contains hundreds of religious groups, as well as internal administrative files of the former cult watchdog group. Collections related to Anthony U. Leitner (primarily Tibetan Buddhism), the Lockman Foundation (Bible translations), Religious Leaders of America, Worldwide Church of God, and Robert S. Zeiger (Old Catholic) are also represented in the collection. The largest single collection is designated as the Manuscript Files in the American Religions Collection (ARC Mss 1). This collection contains correspondence, newsletters, fliers, articles, clippings, and ephemera relating to hundreds of religious groups.
Other Holdings
Additional Resources
For more detailed information on materials in ARC, contact David Gartrell, Manuscripts Curator, at gartrell@library.ucsb.edu or call (805) 893-7912.
To donate to this collection please visit our Giving to Special Collections page.