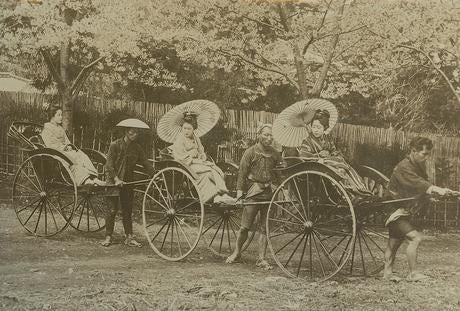 Dedicated to the late Stuart L. Bernath, the Stuart L. Bernath Diplomatic History and International Studies Collection, contains nearly 2,000 books and over 430 manuscript collections. At its inception, the collection focused on American diplomatic history and international relations. In recent years, the scope of the collection has shifted to manuscript collections, mostly of photographic materials. The collection continues to grow with these later additions that include photo albums, scrapbooks, and maps from around the world, including material related to Africa, East Asia, India and Europe, among other places.
History
Stuart Loren Bernath (1939-1970) was an undergraduate student at UCSB and later earned his Ph.D. there as well.  He was winner of the Barnham Prize for the writing of local California history and also winner of the Civil War Round Table Fellowship Award in 1967.  Bernath was also taught at Humboldt State College and at California State College, Long Beach, where he was known as a serious and devoted teacher. In 1969, Bernath began several months of intensive research on William Randolph Hearst, the Hearst Press, and American foreign relations, 1887-1951. It was during this same year that Bernath was stricken by bone cancer, resulting in his death on July 3, 1970.  His family established an endowment to support this collection in his memory. The UCSB Department of History issues the Stuart L. Bernath Memorial Prize each year for the best essay in history written by an undergraduate student, as well as the Stuart Bernath Research Prize, awarded to a graduate student to be used for travel related to dissertation research within their department.
Notable Material
The Bernath Collection includes the papers of James Stuart Beddie (scholar and Foreign Service officer, who worked on the post-WWII German War Documents Project), Stuart L. Bernath, G. William Gahagan, and the Great War Collection (records of individual units, government documents, photographs, scrapbooks, maps, pamphlets, serials, and several hundred books, cataloged separately). The growing number of later 19th-early 20th century photograph collections mainly depict experiences of Americans abroad – travelers, businessmen, educators, missionaries, military, and government officials. Some of the representative collections from the photographic albums include, the Soviet Soldier's Photograph Album (is a visual record of a young Soviet soldier during his time of service in the 1980s), the India [Bengal] Photograph Album (contains 22 black and white photographs), China Photograph Albums (ca.1905-1907, snapshots taken by German soldier(s) stationed in China), Honduras Photograph Album (200+ b/w photos of Honduran cities, many showing impact of U.S. investment on Honduras in the early 1920s), the North Africa Photograph Album (album with 96 b/w prints of North African urban street scenes, local inhabitants and Europeans, buildings, harbors, soldiers, etc.) and many more.
Recent Additions
India Photo Album, circa 1928-1930 (Bernath Mss 434)
Malaysia Mining Photo Album, circa early 1900s (Bernath Mss 433)
Egypt and Sudan Photo Album, circa 1900s (Bernath Mss 432)
Columbia Photograph Album, circa 1925 (Bernath Mss 426)
A partial list of manuscript collections is available here. For currently available digital material visit the UCSB's Digital Collections.
For information on using the collections please contact the reading room staff at special@library.ucsb.edu or call (805) 893-3062.