UCSB Library's Research Data Services (RDS) recently became a member of the Data Curation Network (DCN), a group of professionals from U.S. academic institutions and nonprofit data repositories who seek to improve researcher support through their collective expertise around data curation services...
UCSB Library, in partnership with the Earth Research Institute (ERI), announces the launch of a joint pilot project, The Data Collective, to develop an on-campus repository for faculty research data. UCSB Library is looking for UCSB faculty who would like to participate in The Data Collective....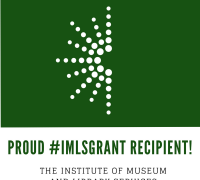 The Institute of Museum and Library Services (IMLS) has awarded UCSB Library a $100,000 National Leadership Grant for "Always Already Computational: Library Collections as Data." The funds will be used for a series of meetings to develop strategies around library collections that support...