Guide to the Eddie Davis West Coast East Side Sound Archives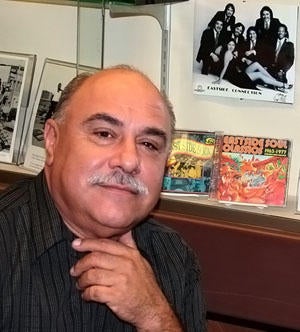 In 1994, Hector Gonzalez became the heir to the Eddie Davis Recording and Publishing Estate, The Rampart Record Group and The Faro Music Publishing Group (a division of Gordo Enterprises). He relinquished his position at CBS Television City to administer these companies and license a vast music catalog dating back to 1958 for CD compilations, film and television. Since 1960, Rampart Records has been devoted almost exclusively to the development of Mexican American Talent known on the West Coast as "The East Side Sound."
Eddie Davis was a child actor and successful restaurateur and is quoted as saying, "If anybody thinks I got rich over my East Los Angeles music, they're wrong. I cooked a lot of hamburgers to make those records." Rampart Records contributed to what is known as the West Coast East Side Sound and
included such bands as Cannibal and the Headhunters, which opened for the Beatles at Shea Stadium in 1965. Multicultural bands such as the Mixtures and the Blendells were given recording opportunities by Rampart Records.
Hector Gonzalez's documentary about Rampart Records is part of this collection. Director Jimmy A. Velarde has this to say about the documentary's story: "The West Coast East Side Sound Story immortalizes the 1960's East Los Angeles Chicano rock legends that have contributed to the popular American cultural experience. This documentary salutes Eddie Davis and the many groups on his various record labels and their contribution to American pop music that has been immeasurable. Yet, it has not been recognized for its historic value and cultural importance."
Author Luis Rodriguez says this about the music, "They were the heroes and heroines of low-rider car clubs, street gangs, and high school teens. Their records were sold as soon as they came out and whenever they made appearances, they crowded dance halls and concerts."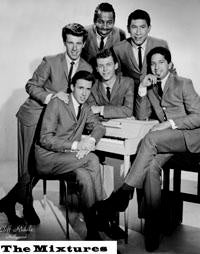 They were the rock artists based in East Los Angeles, California, and part of the phenomenon known on the West Coast as, "the East Side sound." It has spanned over 40 years of Chicano musical development. They were Latin, they were rhythm and blues, they were soul, combined with the British sound and they defied musical categories.
The music was a localized fusion of Mexican and American influences, yet their participation in the development of American rock 'n roll has been largely ignored.
The ensuing struggle to bring them out of the barrio, record them, and get them to national prominence is a story of glory and tragedy: a story not often told in the annals of the record business."
Additional Links