Notable organizations transforming, advocating, and providing an infrastructure for a sustainable and open scholarly publishing and communication system.

Established in 2014, the Authors Alliance promotes authorship for the public good by assisting authors who wish to disseminate knowledge and products of creativity as widely as possible.  The Board of Directors is comprised of four UCB professors.
The Coalition for Open Access Policy Institutions (COAPI) brings together representatives from North American universities with established faculty open access policies and those in the process of developing such policies.
Open Access Network (OAN)
Established in 2015, the Open Access Network is a transformative model of open access publishing and preservation the encourages partnerships among scholarly societies, research libraries and other institutional partners who share a common mission to support the creation and distribution of research and scholarship and encourage affordable education

 Established in 2008, the Open Access Scholarly Publishers Association (OASPA) is a trade association that represents the interests of Open Access (OA) journal publishers globally in all scientific, technical, and scholarly disciplines.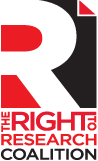 The Right to Research Coalition was founded by students in the summer of 2009 to promote an open scholarly publishing system based on the belief that no student should be denied access to the articles they need because their institution cannot afford the often high cost of access. 
SPARC
The Scholarly Publishing and Academic Resources Coalition (SPARC) is an international alliance of academic and research libraries working to create a more open system of scholarly communication.
UC Office of Scholarly Communication
The UC Office of Scholarly Communication is a resource for the analysis of current and emergent topics in scholarly communication, including the transformation of publishing and distribution models; the development of new value metrics; data publication and open data; the economics of open access and more.  The UC OSC also coordinates and provides centralized access to existing educational resources on rights management and open access, including UC's Open Access Policy