"Open-access (OA) literature is digital, online, free to readers, and free of most copyright and licensing restrictions. What makes it possible is the Internet and the consent of the author or copyright-holder" (Peter Suber). There are two ways to make research open access:
1) publishing in an open access journal or
2) depositing a previously published article in an open access repository.
UC & UCSB Statements on Open Access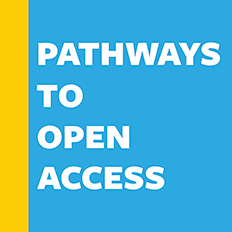 UC Libraries Journal Negotiations: FAQs (December 2018)
This is the first of what will likely be numerous updates on UC negotiations with journal publishers, including Elsevier. These negotiations may have an impact on how students and faculty acquire Elsevier journal articles with publication dates of 2019 forward.
Negotiating Journal Agreements at UC: A Call to Action (June 21, 2018)
UCSB Library Request for Senate endorsement of OA2020 (May 10, 2018)
Declaration of Rights and Principles to Transform Scholarly Communication (April 13, 2018)
UC Open Access Policies Quick Links: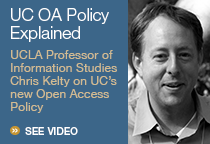 UCSB Communications:
Discounts on Article Publication Charges:
Questions About Open Access:
More Information About Open Access: