"Open-access (OA) literature is digital, online, free to readers, and free of most copyright and licensing restrictions. What makes it possible is the Internet and the consent of the author or copyright-holder" (Peter Suber). There are two ways to make research open access:
1) publishing in an open access journal or
2) depositing a previously published article in an open access repository.
UC & UCSB Statements on Open Access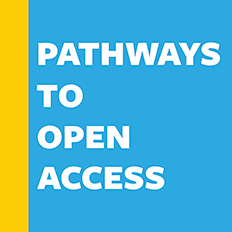 Pathways to Open Access (February 27, 2018) - prepared by the University of California Libraries.
Negotiating Journal Agreements at UC: A Call to Action (June 21, 2018).
OA2020.us (U.S. signatories) - read why U.S. institutions, including UC campuses, support the large-scale transition to open access.
What's Behind OA2020?: Accelerating the Transiton to Open Access with Intropection and Repurposing Funds (2018) - an article by UC librarians and the Chair of UCOLASC, explaining OA2020.
Declaration of Rights and Principles to Transform Scholarly Communication (April 13, 2018) - a document of the University Committee on Library and Scholarly Communication (UCOLASC).
The UCSB Open Access (OA) Publishing Fund supports authors who want to make their research open to readers immediately upon publication. Eligible authors will be reimbursed for Article Processing Charges (APCs) for articles published in eligible journals. Criteria are outlined in the Guidelines below.
The OA Fund is supported and administered by the UCSB Library. The purpose of the Fund is to cover the cost of article processing charges in open access journals so that no UCSB author who desires to publish open access is disadvantaged by the lack of funds to help cover relevant publication fees.  The Fund draws on monies that were added to the Library's acquisition budget through the Chancellor's Library Initiative for the purpose of addressing inflation in library material costs and to support new needs. Funding open access publishing is a rapidly changing landscape.  Therefore, the Fund will be assessed annually for effectiveness, fairness, and sustainability.
The UC Academic Senate Open Access Policy implements what is known as "green OA." That is, authors continue to publish in their journals of choice and, according to the Policy, after an article has been published, UC authors are granted the right to upload the final author's version of that article to eScholarship, UC's OA repository. The UCSB OA Publishing Fund supports the publication of articles in "gold OA" journals. Gold OA means that all articles in the publication are made freely available to the public immediately upon publication. In order to make articles free to all readers worldwide, many gold OA journals charge Article (or Author) Processing Charges (APCs). Those charges are eligible for reimbursement through the UCSB Open Access Publishing Fund.
UC Open Access Policies: Quick Links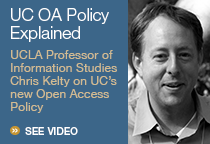 UCSB Communications regarding the OA Policies:
Discounts on Article Publication Charges
More Information About Open Access