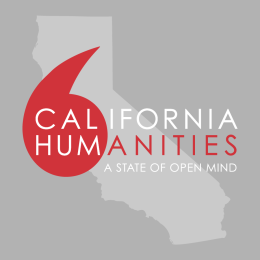 UCSB Library is pleased to announce that it is the recipient of a Humanities For All Quick Grant award from California Humanities for the Santa Barbara Community Archiving Project.
The goal of the Santa Barbara Community Archiving Project is to preserve and celebrate the well-established Latinx community of Santa Barbara. Although originally created for personal use – to capture activities at home or work, family gatherings, or other small celebrations – home movies and family photographs document a particular time, place, and people. Significantly, these documents tell stories from the community's perspective. This project will invite community members from Santa Barbara's historically Latinx Eastside neighborhood to contribute their family records to the new Santa Barbara Community Archives collection in UCSB Library's Special Research Collections as a way to enrich this vital aspect of Santa Barbara history and incorporate typically excluded voices into the historical record.
In partnership with Santa Barbara Public Library, UCSB Library's Special Research Collections will host an opportunity for community members to submit materials to be included in the Santa Barbara Community Archives. On November 5 from 2 PM to 5 PM, residents of the Eastside neighborhood and surrounding communities are encouraged to bring their family photographs and home movies to the Eastside Library, (1102 E. Montecito St) for free digitization by UCSB Library. During this Santa Barbara Community Archiving Day event, professional staff will scan photographs onsite and collect videotapes for future digitization at UCSB Library, working with contributors to collect stories about the materials. UCSB Library will archive the digital copies, while returning the originals to contributors along with a digital copy. The event will also feature representatives from the Santa Barbara Trust for Historic Preservation who will be sharing resources related to preservation and local history.
A second event, Santa Barbara Home Movie Day, will be held at the Santa Barbara Public Library's Eastside Library in summer 2023, and will feature storytelling and a presentation of selected digitized materials. 
The project co-directors are Angel Diaz, Laura Treat, and Yolanda Blue, all curators in UCSB Library's Special Research Collections. Collectively, they have extensive professional experience in media digitization, developing educational outreach projects, community programming, and preservation effort initiatives.
The Humanities For All Quick Grant is a competitive grant program of California Humanities, a nonprofit partner of the National Endowment of the Humanities, that supports locally-initiated public humanities projects that respond to the needs and interests of Californians, encourage greater public participation in humanities programming, particularly by new and/or underserved audiences, and promotes understanding and empathy among all our state's peoples in order to cultivate a thriving democracy.
Santa Barbara Public Library is a department of the City of Santa Barbara. Visit the Santa Barbara Public Library online at SBPLibrary.org for information about programs and services. All library programs are free and open to the public.
For more information about the Santa Barbara Community Archiving Project, visit https://spotlight.library.ucsb.edu/starlight/sbcap