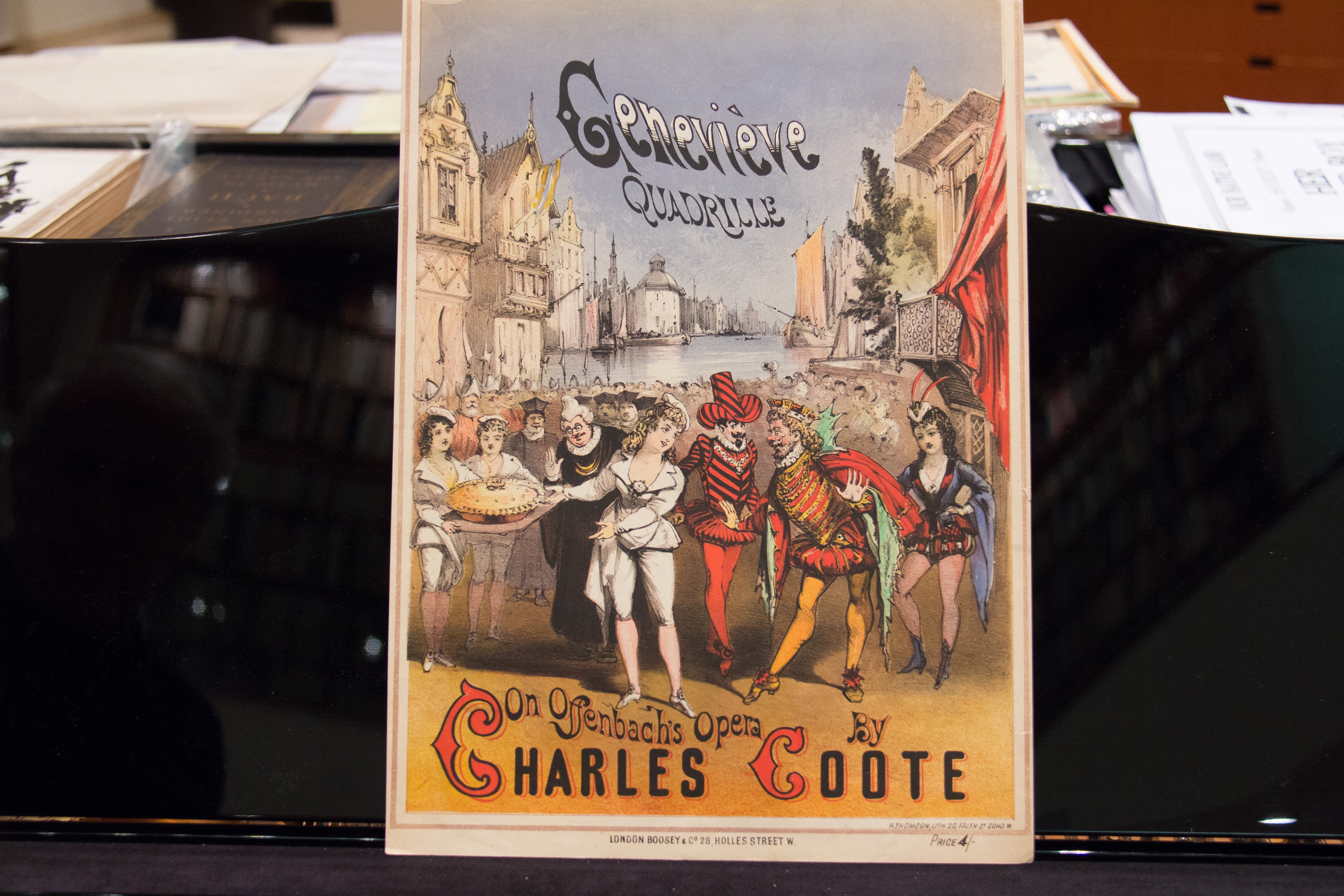 To find Michael and Nan Miller's home in the Los Angeles area, just look in the driveway for a car with the license plate "OPERETT."
To say that the Millers are operetta aficionados doesn't do them justice. The couple's home was custom-built to hold their massive collection of 60,000 recordings, 10,000 pieces of sheet music, 9,000 books, 5,000 vocal scores, and numerous posters, programs, postcards, radio broadcasts, and more devoted to operetta and early musical theater.
One day it will all be housed at the UCSB Library. The Millers plan to donate their entire collection, appraised at more than $2 million, to the Library after their deaths. They also created a $1 million endowment that will fund the costs of packing, moving, processing and sustaining the collection.
The materials they donate will go to various parts of the Library, including Special Research Collections, the Music Collection, and the Art & Architecture Collection.
"The Millers' generous planned donation transcends just one area of the Library," said University Librarian Denise Stephens. "UCSB Library is proud to receive this gift, which will enhance our
ongoing commitment to interdisciplinary study, as well as our focus on early and rare music recordings."
"It's important to us that the collection end up in an academic library where it will be valued, respected, used, and even grown," said Michael Miller.
"So much academic attention has been paid to the study of opera, but operetta and musical theater remain comparatively under-investigated," said Leahkim Gannett, UCSB librarian for Theater & Dance.
The Michael and Nan Miller Operetta Archive, Gannett said, "is a treasure trove of resources waiting for performing arts scholars to explore." The Millers also hope to sponsor periodic concerts and/or student competitions at UCSB related to operetta and early musical theater.
Michael Miller, who initially started the collection and has turned his wife into a fan of operetta as well, is not a musician: He's a mathematician. Miller worked for the RAND Corporation in Santa Monica for 25 years, and has taught math at UCLA (his alma mater) for 44 years.
Collecting is in his DNA. "I was born with collectoritis," he said. As a child, Miller collected baseball cards, comic books and more.
A friend's father introduced him to classical music, Miller said, when he was in elementary school. Opera came later.
In college, he said, a friend introduced him to operetta.
"I just love good melody," Miller said. "And it's an escape — a way to get away from the real world for a while and have everything work out nice."