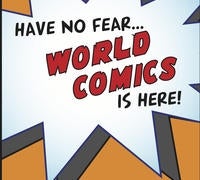 Sat, 03/30/2013 - 8:00am

to

Sat, 06/15/2013 - 7:00am
Exhibition
Location:
1st Floor, Ocean Side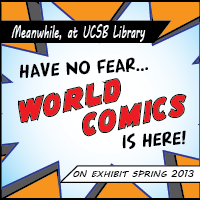 Comics, caricature, graphic narrative, visual storytelling – whatever we call it, this medium has compelled readers for hundreds of years. Whatever comics means to you, it is undeniably the centuries-old and still unfinished product of an intensely meaningful "dance," as comics theorist Scott McCloud might say, between two of humanity's most fundamental forms of communication: words and pictures.
This exhibit was curated by Art History Professor Miriam Wattles and her seminar 186RW students in conjunction with the 2013 Regents' Lecture by Scott McCloud.