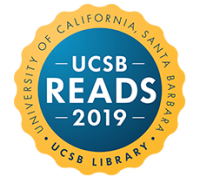 Women and Comics: A UCSB Reads Event
Event
Location:
Other, on-campus
UCSB Buchanan Hall 1910
In conjunction with UCSB Reads 2019 and its companion exhibition In Her Own Image, Professor Brian Donnelly is opening up his undergraduate English class to campus and the community for a discussion of comics by and about women. Chizu Morihara, Art & Architecture Librarian, will first provide a preview of the upcoming Library exhibition that explores and celebrates female comic book creators and their works. The preview will be followed by panel discussion with Addie Jensen, graduate student in History, Rachel Rys, graduate student in Feminist Studies, Maite Urcaregui, graduate student in English. Moderated by Swati Rana, Assistant Professor of English. Donnelly's class is reading the UCSB Reads 2019 book, the graphic novel The Best We Could Do by the author Thi Bui and will have prepared some questions in advance. The audience will also have an opportunity to ask questions.
This event is free and open to the public.