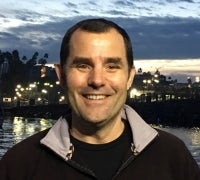 Ecosystems of Oil at the Ocean's Floor and Other Secrets of the Santa Barbara Channel
Event
Location:
Pacific View Room
Oil has been leaking into the ocean off California's coast for millennia, creating spectacular geologic structures and hosting unusual ecosystems thousands of feet beneath the waves.  Professor Valentine will share amazing and disturbing stories of discovery of these vivid sea floor environments.
This talk is part of the Pacific Views: Library Lecture Series, and is also in conjunction with UCSB Library's exhibition Anguish, Anger, and Activism:  Legacies of the 1969 Santa Barbara Oil Spill on view in Special Research Collections through Spring Quarter 2019.
David Valentine is the Norris Presidential Chair in the Department of Earth Science.