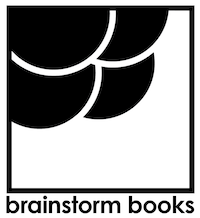 Brainstorm Books Launch Party
Event
Location:
Interdisciplinary Research Collaboratory
The Library's Interdisciplinary Research Collaboratory is hosting a book launch party! Come help us to celebrate the release of the first three titles in the UCSB English Department's Literature and the Mind imprint Brainstorm Books, published by punctum books.  The books were produced by a team of undergraduate interns led by UCSB English Professor Julie Carson and punctum founder and co-director Eileen Frandenburg Joy.  The interns were funded by a grant from the English Department's Arnhold Fund.
For the past year, the Collaboratory has been the home of this punctum publishing workshop.  Students learned the history and development of the scholarly monograph, and discussed contemporary issues such as the decline of the university press, the economics of scholarly publishing, and public access to the scholarly record.  The team copy-edited, designed covers, and structured the layouts for print and electronic editions of the titles.
Students were drawn from majors beyond the English department, including dance, environmental studies, and biology.  The titles are:
Covert Plants: Vegetal Consciousness and Agency in an Anthropocentric World
Edited by Prudence Gibson and Baylee Brits
Visceral: Essays on Illness Not as Metaphor
by Maia Dolphin-Krute
The Hegemony of Psychopathy
by Lajos Brons
The event is free and open to the public.