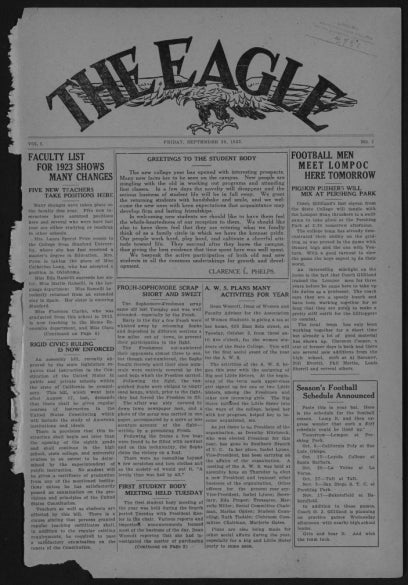 Previously only available for in-person review at the Department of Special Research Collections, the student newspapers from the University of California, Santa Barbara and its antecedent institutions are now available to browse online in the Alexandria Digital Research Library (ADRL)! 
The digital collection includes the following titles and dates:
To access the collection online: https://alexandria.ucsb.edu/lib/ark:/48907/f3ww7kdw 
To view the current digital issue of the Daily Nexus: http://dailynexus.com/
To view digital issues in the Daily Nexus' online archive (select dates available from 2015-present): http://dailynexus.com/archives/
ADRL is UC Santa Barbara Library's home for collections of digital materials, including images, text, streamed media, and numeric and spatial data. This digital library provides access to thousands of hidden digital gems in UCSB Library's possession, and now includes our University's student newspapers from 1923-2001.