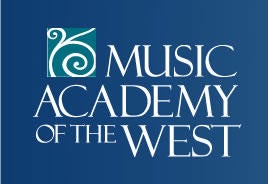 The collection is the audiovisual archive of the Santa-Barbara based Music Academy of the West, a summer training program for pre-professional musicians. The collection contains the recordings of concerts, recitals and masterclasses from 1960 to 2001.
The collection consists of audio recordings of 476 concerts and events and videotapes of 26 performances (primarily festival opera and masterclasses).
For a description and inventory of the collection, consult the finding guide in the Online Archive of California (OAC). 
For more information on the collection or assistance in using the materials, please contact Special Collections staff at special@library.ucsb.edu.