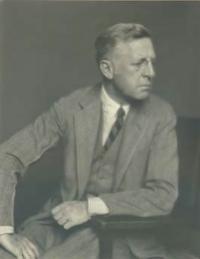 Papers of violinist, composer, photographer and organologist Henry Eicheim. The collection currently includes photographs and other materials transferred from the Henry Eichheim Collection of Musical Instruments, located in the UCSB Department of Music.
Eichheim was an accomplished photographer, and the photographs in the collection are primarily from Eichheim's travels throughout the world, including India, Mexico, China and Southeast Asia. Portions of the collection have been processed. Additional accessions are unprocessed.
For a description and inventory of the processed portion of the collection, consult the finding guide in the Online Archive of California (OAC). A paper copy of the finding guide is also available in the Special Collections Reading Room.
Eichheim's musical manuscripts are located at the Newberry Library, Chicago.