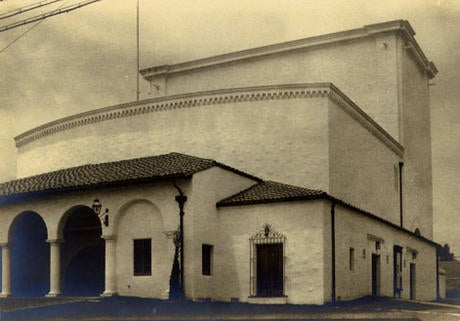 Organization records for the historic theater in downtown Santa Barbara, a frequent stop for national touring performances, community theater, films and local events. Records include production files for shows dating back to 1924, architechtural records and the business files of the Lobero Theatre Foundation.
A database of all Lobero Theatre productions is searchable on the Internet.
For a description and inventory of the collection, consult the finding guide in the Online Archive of California (OAC). A paper copy of the finding guide is also available in the Special Collections Reading Room.
Additional accessions to the collection were added in 1999, 2004, 2007, 2009, 2010, and  2011. They have not yet been integrated into the collection of finding guide, but are available to researchers.