The papers and collection of Donald R. Hill, professor of anthropology at the State University of New York (SUNY)-Oneonta, is a rich collection of documents on the African diaspora and Caribbean and Latin American history. Dr. Hill has taught courses in Africana studies, cultural anthropology and Caribbean folklore, and ethnomusicology for more than 30 years. He has written or co-authored four books and many scholarly articles and has published original photographs, field records, notes for commercial recordings, reviews, encyclopedia entries, and magazine articles.
Dr. Hill's collection consists of commercially issued 78rpm discs, LPs, and 45s from around the world, but primarily from Africa, the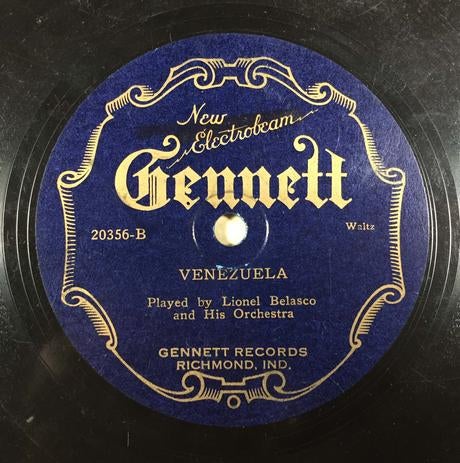 Caribbean, and Latin America. Recordings from these three regions don't survive in great numbers, and like American rural blues recordings from the 1920s and 1930s they were often "loved to death." Dr. Hill was a pioneer in collecting these recordings in their original format, and his collection is a superb cross section of music that is not widely held in institutional collections and is not easily accessible to scholars and students. His copy of "Venezuela" recorded by Gennett Records in New York in 1929 and made famous in a scene from the movie Ghost World, for example, is one of three or four copies known to exist.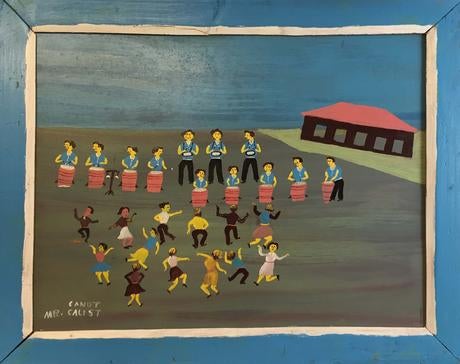 Dr. Hill's papers augment the commercial recordings in his collection with extensive documentation related to Africana studies, including field recordings, photos, and other materials to enable researchers to make connections between various historical periods and geographical areas. Hill's extensive fieldwork in Grenada is also contained in the collection and was the subject of his PhD, as well as his book The Impact of Migration on the Metropolitan and Folk Society of Carriacou (American Museum of Natural History, 1977). Also included is a large collection of ethnographic postcards, many depicting musical subjects, and a collection of folk art paintings from Carriacou by Canute Caliste.
The collection is currently being cataloged; cataloged titles can be found using UC Library Search. Digital copies can be requested through a Special Collections Research Account. 
For a description and inventory of the collection, consult the finding guide in the Online Archive of California (OAC).
For more information on the collection or assistance in using the materials, please contact Special Collections staff at special@library.ucsb.edu.