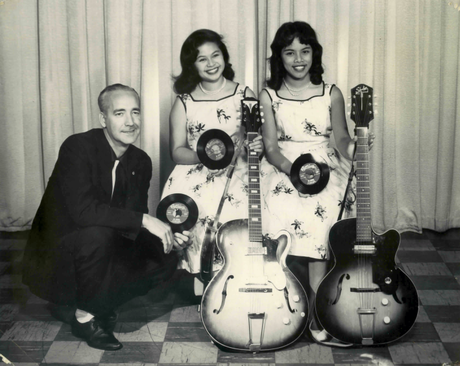 The Bob Bertram Papers consist of documents related to the career of composer, recording engineer, and Bertram International Records founder Bob Bertram. Bertram was born in Massachusetts and subsequently relocated to California, where he began recording country artists in the 1950s. In 1956 he moved to Hawaii and started Bertram International, which was involved in the Hawaiian music scene. He recorded Robin Luke's hit Susie Darlin' in 1958 and the Tilton Sisters, the Lawrence Brothers, and others in the late 1950s and early 60s. Thirty Bertram International releases were issued between 1956 and 1977. He also recorded Eden Ahbez (Nature Boy), The Weight, and later, religious music.
The collection consists of approximately 200 master tapes from Bertram's projects, as well as lacquer discs and reel to reel tapes of not-yet-identified contents, scores of Bertram's compositions, notes, photographs, contracts, and other materials related to Bertram's publishing and recording activities.
For more information on the collection or assistance in using the materials, please contact Special Collections staff at special@library.ucsb.edu.