Winter 1998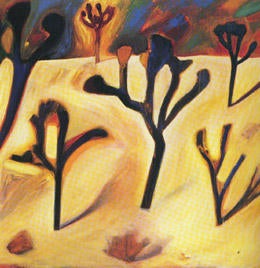 The Department of Special Collections, in UCSB's Donald C. Davidson Library, is pleased to announce an exhibition highlighting the history of the Center for the Study of Democratic Institutions. Included are materials relating to key CSDI programs and events such as Pacem in Terris and Pacem in Maribus, as well as prominent CSDI leaders Robert M. Hutchins, Harry S. Ashmore, Frank K. Kelly, and Walter Capps.
The exhibit is located on the third floor of the Davidson Library and runs from March 1st through May 31st. Hours are 9-8 Monday through Thursday, 9-5 Friday, and 1-5 Saturday and Sunday. (Recess schedule from March 21st to 29th: closed on March 21st, 22nd, 23rd, 28th, and 29th, open 9-5 from March 24th to 27th.) On April 4th, the day of the conference on "The Legacy of the Center for the Study of Democratic Institutions," Special Collections will be open extended hours, 12 to 6, to accommodate conference participants.
The exhibit draws primarily from the CSDI Collection, which is maintained by the Department of Special Collections. The manuscript portion of the collection, comprising more than 900 boxes of correspondence, meeting transcripts, and other papers, has been processed and is available to researchers. Funding for processing was provided, in part, by a grant from the National Historic Publications and Records Commission.