Karpeles Manuscript Library Museum, 21 West Anapamu Street
January 10 - April 30, 2011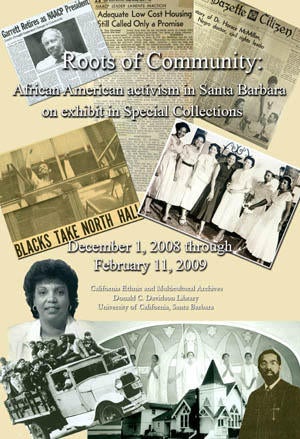 This year's winter exhibit focused on the African American leaders of Santa Barbara and their legacy of activism for civic improvement, equity, and social justice. Their many decades of selfless dedication contributed to the betterment of Santa Barbara, lifting the quality of life for many of our citizens.
The exhibit included historical photographs, letters, documents, and ephemera from throughout Special Collections.
Please see the detailed description on the CEMA page for more details.