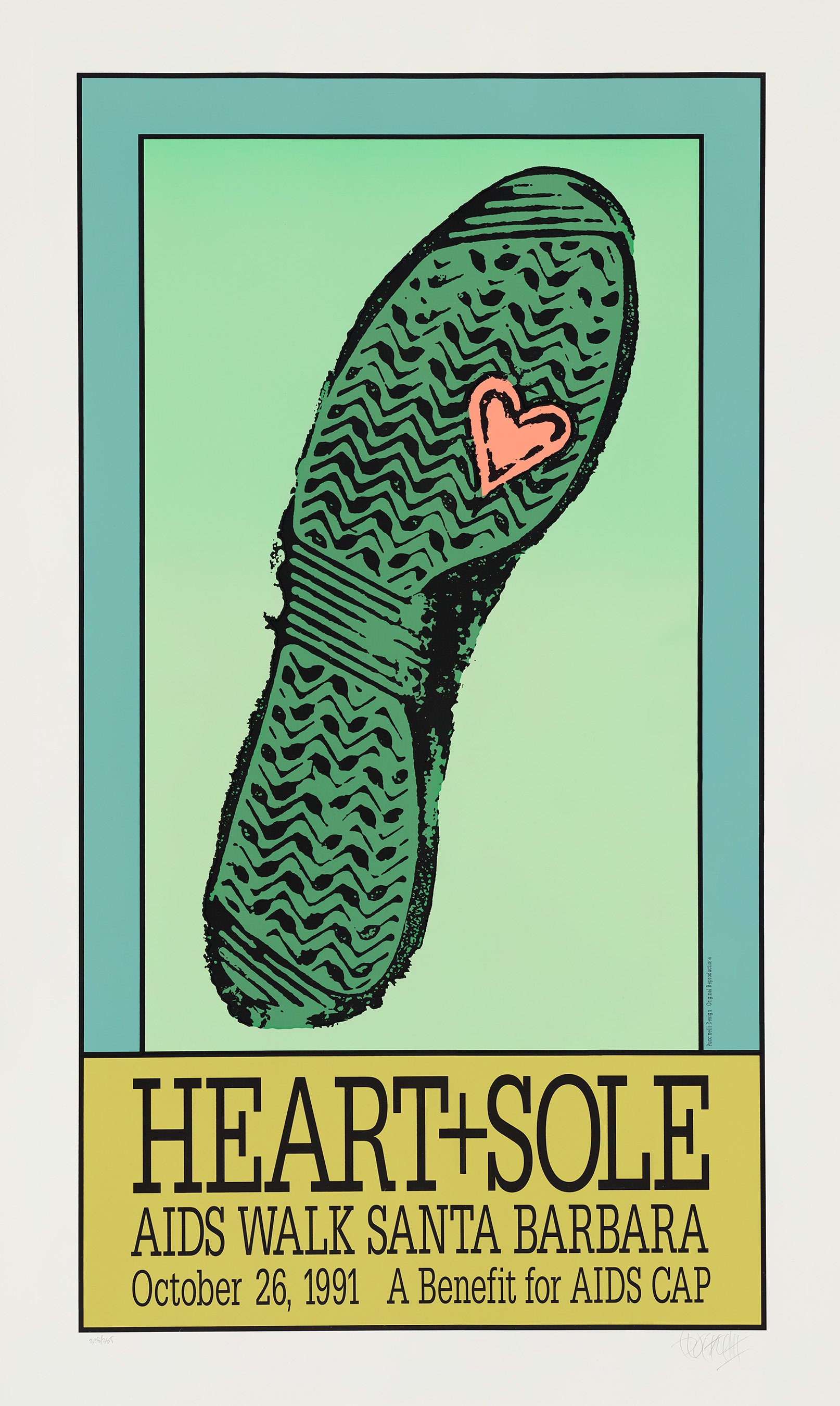 From the Pacific Pride Foundation History and Mission —
"Pacific Pride Foundation (PPF) began in 1976 as a Drug and Alcohol Abuse Counseling and Referral center for Gay men and Lesbians. At that time the organization was called Western Addiction Services Program (WASP), and also offered a newsletter called The Bulletin, which is still in publication as our monthly eBulletin.
In 1984 the agency initiated the AIDS Counseling and Assistance Program (AIDS CAP), in an effort to contend with the emerging HIV epidemic, and began offering free, anonymous HIV Testing in 1985 as one of the first county test sites. Over the next several years the program was expanded with state and county funding to provide HIV education and prevention to gay and bisexual men, substance abusers, and sex workers. In 1991, PPF established the Necessities of Life Project (NOLP), a food pantry providing free food and household items to low-income HIV-positive people and their families. That year also saw the legal name of the organization change to the Gay & Lesbian Resource Center (GLRC).
In 1994, the organization changed its name to Pacific Pride Foundation, which became the parent organization for the GLRC as well as AIDS Project Central Coast (APCC – formerly AIDS CAP).
Since its formation, Pacific Pride Foundation has become the foremost resource for people living with HIV/AIDS and the LGBT community, both in Santa Barbara County and the coastal communities of California between Los Angeles and San Francisco. With offices in Santa Barbara and Santa Maria, PPF is a strong, respected leader providing high quality, compassionate health and social service programs not available through any other organization in the county."
https://pacificpridefoundation.org/history-mission/ (accessed December 1, 2017)
The Pacific Pride Foundation records, housed at the UC Santa Barbara Library Department of Special Research Collections, document the activities of the Pacific Pride Foundation of Santa Barbara, California, from the 1970s forward. The collection includes office files and correspondence,photographs, publications (the Gay and Lesbian Resource Center Bulletin and Pacific Pride Bulletin), posters, flyers and ephemera, as well as audiovisual and born digital material.  The finding aid to these records may be found on the Online Archive of California.