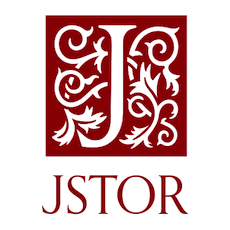 UCSB Library is pleased to announce that some of our digitized special collections are now available on the JSTOR platform as part of JSTOR's Open Community Collections initiative. Over 22,000 items from UCSB Library can be freely browsed and searched at https://www.jstor.org/site/ucsb. These collections include maps, photographs, newspapers, scores, and more. Some key collections are the Joel Conway Flying A Studio Photographs, the Ronald H. McPeak Underwater and Coastal California Photographs, the UCSB Daily Nexus, and UCSB Campus Architecture collections. All of the items are harvested from UCSB Library's Alexandria Digital Research Library.
JSTOR's Open Community Collections initiative delivers primary source materials in a variety of subjects contributed by hundreds of participating research libraries, museums, and archives worldwide. The content is freely discoverable in JSTOR alongside related scholarly content, including journal articles, ebooks, and a rapidly growing number of images from Artstor. Features of the JSTOR platform include full-text search, citation management tools, filtering and faceting, IIIF-compliant viewer, content download and sharing, and research tools such as Text Analyzer and Workspace. 
Items in JSTOR's Open Community Collections are also discoverable through EBSCO Discovery Service, where they have the potential to reach EBSCO's 11,000+ subscribing institutions in over 100 countries. The discovery of JSTOR's Open Community Collections is further aided by Google indexing, with more than 60% of searches coming from the open web. All of this means that more researchers and students from around the world can find and access content from UCSB Library.