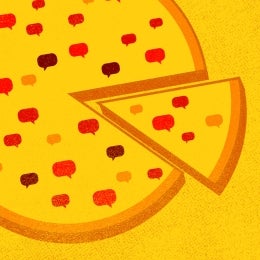 Join the University Librarian, Kristin Antelman, for an exploration of how the Library can better serve students on their mobile devices. We're looking for 20 students to join us for free pizza and a focus group conversation on the topic of "Library+Phone." 
>>Submit your interest to attend.
WHAT: "Deep Dish with the University Librarian"
WHEN: 5-6 p.m. Monday, February 24
WHERE: UCSB Library (room TBA)
Recent examples of how UCSB Library has expanded service to mobile phones include:
Waitz: app showing live floor-by-floor occupancy data for the Library

GauchoPrint: send a print job from anywhere, release it by scanning a QR code at a Library printer

Self-Guided Tour: take a self-directed tour of the Library on your phone
What other ideas do you have for interacting with the Library on your phone? Join us for food, conversation, and free Library swag for all selected participants!
>>Submit your interest to attend.
The Library will inform students if they have been selected for this focus group by Feb. 17.