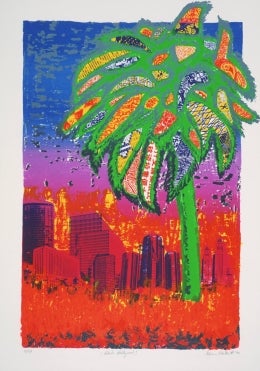 The California Ethnic and Multicultural Archives, also known as CEMA, consists of a wide array of collections that represent the cultural, artistic, ethnic, gender, and racial diversity that characterizes California's population. Overseen by curator Angel Diaz, the primary source materials preserved in these archives document the lives and activities of African Americans, Asian/Pacific Americans, Chicanos/Latinos, and Native Americans in California, making it one of the most relevant sources for ethnic studies as well as the most widely accessed collection in all of Special Research Collections.
CEMA was originally established in 1990 to enhance research surrounding the ethnic and racial diversity of the state, along with its associated demographic and social issues. It stemmed from a 1980s ChicanX and LatinX archival program in the Colección Tloque Nahuaque, developed by former CEMA Curator Salvador Guereña. Some of the first collections added to the program were the El Teatro Campesino archives, Self Help Graphics & Art archives, Royal Chicano Air Force archives, and the Galeria de la Raza archives. Other prominent collections include the Shifra Goldman papers, Kearny Street Workshop archives, and Alicia Escalante papers.
CEMA's collections support a broad range of research disciplines, including art, history, sociology, literature, political science, and economics, and their materials are used by everyone from grade school educators to museum curators, journalists, and international scholars.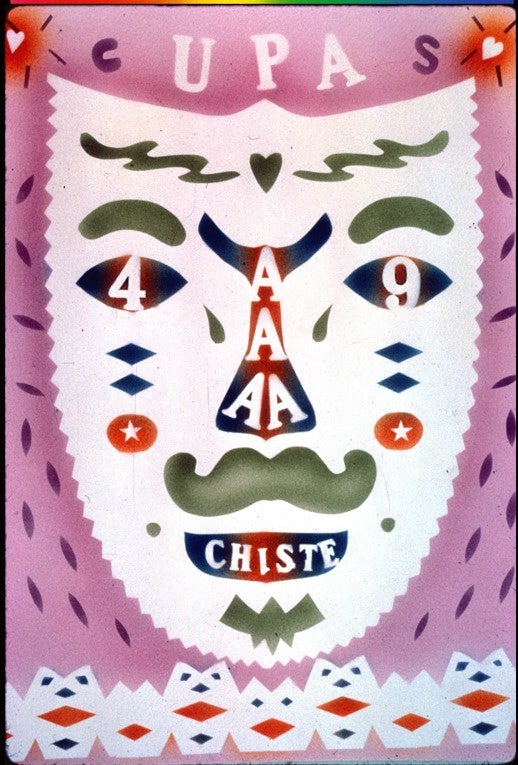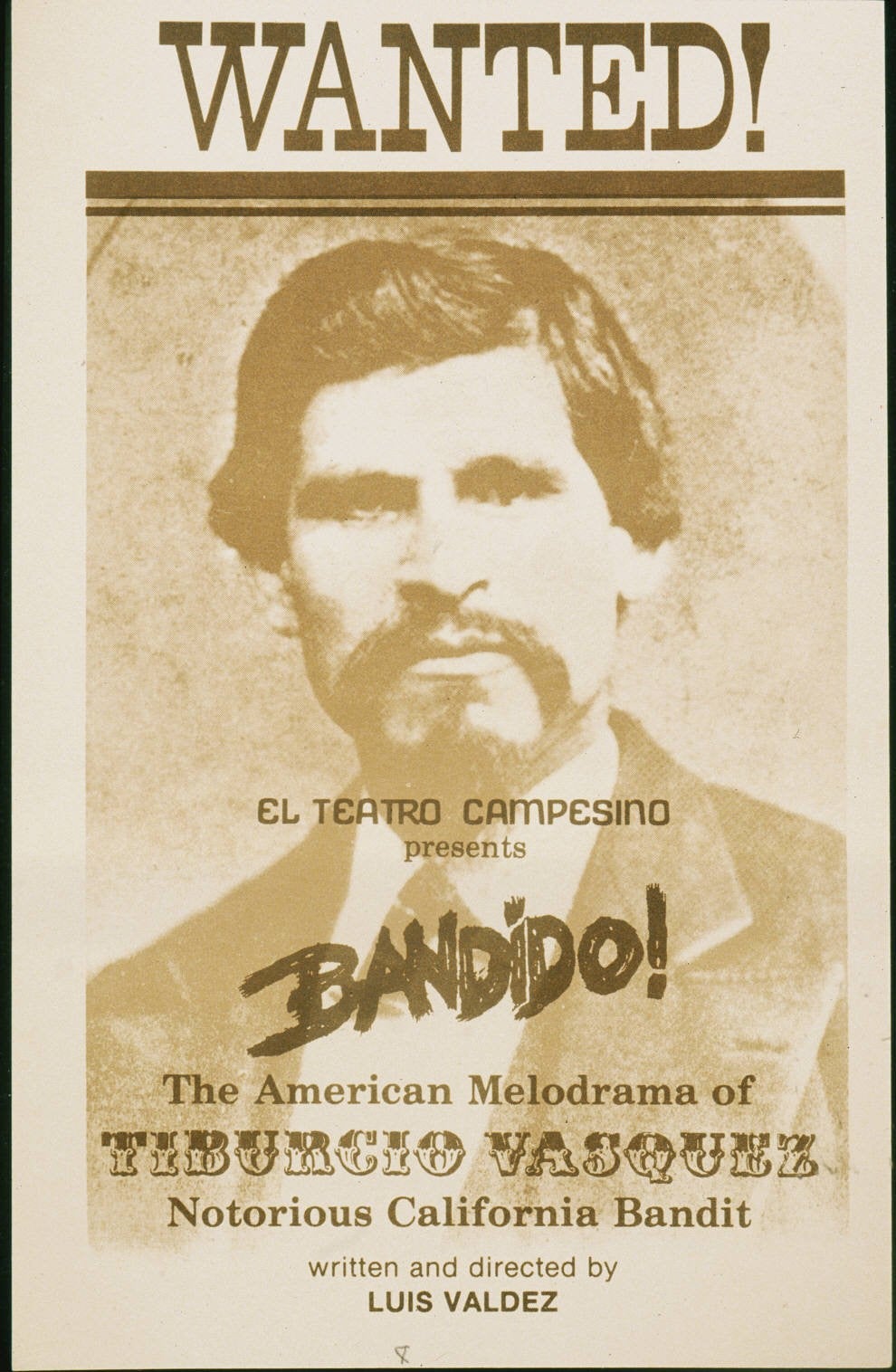 All types of documents are preserved within CEMA, including correspondence, diaries, speeches, photographs, manuscripts, and memorabilia, as well as organizational records that document the history of an institution (publications, meeting minutes, memoranda, and more). CEMA also houses a variety of artistic works, audio samples, and film/media. This high level of detail captures the daily life of historical figures, living activists, or others who are influential to the history of California's ethnic minorities.
Because of this high level of detail, many of the archival collections within CEMA often include box loads of documentation that need to be sorted and organized in preparation for scholarly research. A portion of this work falls to Suad Abdoun, a third-year undergraduate English major who works as a student archivist in CEMA's "behind the scenes."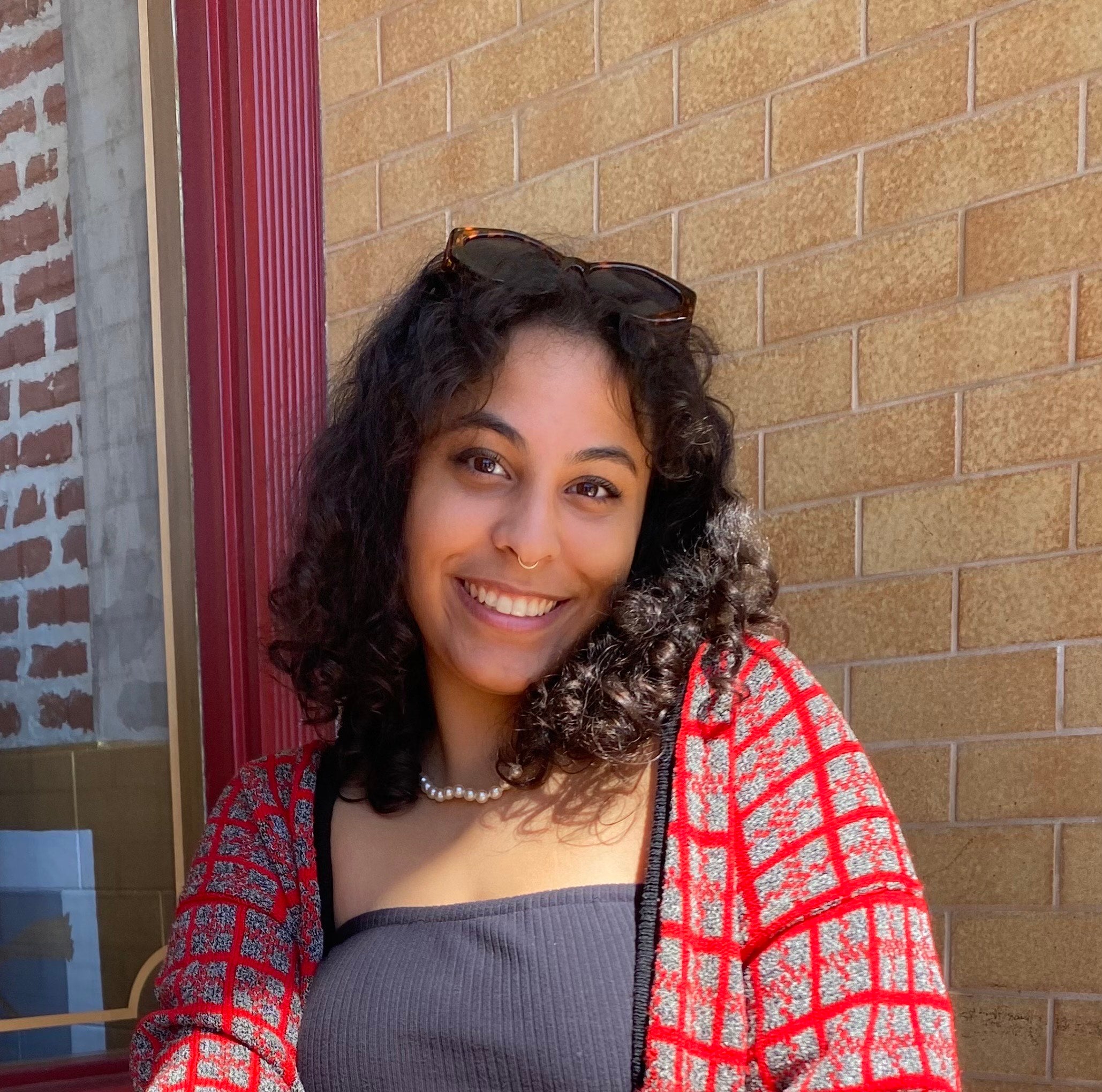 Suad has been working in CEMA for nearly a year after transferring from her community college, where she also worked as a Library Assistant. "I've always been interested in libraries since I was young," she explained. "They are the reason I became an English major. Now, in Special Research Collections, it's the first time I've gotten to do more in depth archival work."
Suad's responsibilities largely consist of organizing and inventorying the vast–and occasionally "very unorganized"–array of materials CEMA receives, preparing them for the more in-depth curation and cataloging performed by CEMA's professional archivists.
Her process involves taking assessment on the organization of a collection and, if necessary, separating each document into either different predetermined groups or categories, such personal files versus organizational records, after which the organization process becomes more granular. Documents are generally organized chronologically, though some can occasionally be pulled out and stored together in a separate folder if they share relevance to a major theme. Suad also bookmarks materials that are questionably preserved, making a note for the next archivist to ensure the pieces are properly stored.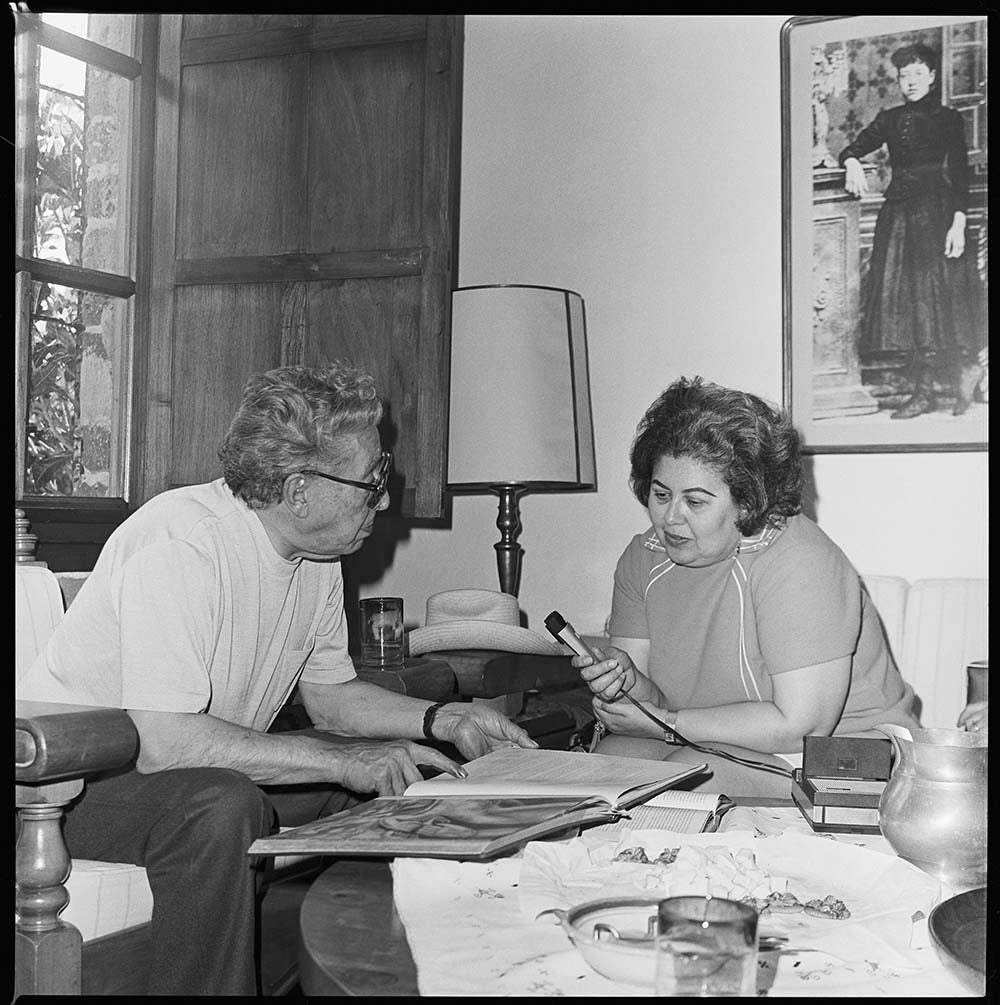 Her projects over the past year have varied greatly in size and scope, and include engaging in research within the Shifra Goldman Papers, an Art historian and pioneer in the study of Latin American and Latino art; the Elizabeth Catlett files (held within the Shifra Goldman papers), a 20th-century African American sculptor and graphic artist; inventorying additions to the Gil Sanchez Papers, a renowned architect known for his work restoring historic adobe buildings; supporting processing of the Dalip Singh Saund Papers, the first Asian American, Indian American, and Sikh elected to the U.S. Congress; and supporting the processing of the archives of Luis Rodriguez, a former gang member turned poet, activist and community organizer for incarcerated youth. 
"The Luis Rodriguez collection is my largest by far," she commented. "It is 200 boxes, and I'm only on the tenth box of correspondence."
Throughout Suad's work, she has continuously expressed a sense of wonder with the materials she's come across. "This position [in CEMA] was the most interesting to me since it involved archiving," she continued. "I've always been fascinated by history and literature, and working in SRC means I'm able to learn interesting facts and encyclopedic knowledge that I wouldn't otherwise find in a classroom. I also love being able to find random connections with some of the people whose lives are preserved in the archives." She highlighted Japanese dancer and choreographer Michio Ito as an example, whom she discovered shared her admiration for several English and Irish writers.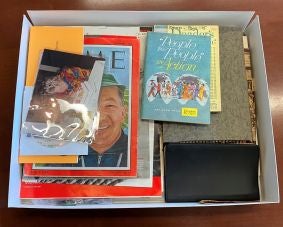 Suad's work also supports the research of scholars like Terezita Romo, this year's Kenneth Karmiole Endowed Research Fellow, who is utilizing CEMA's collections for her project "Indigeneity in Chicana/o/x Art." The project focuses on ChicanX artists that incorporate indigenous images and/or rituals in their art practice, and explores how contemporary LatinX art in the U.S. connects to the historical art and architecture of indigenous groups in the Americas prior to and after European arrival. Terezita plans to use the Shifra Goldman papers in her research, among other collections such as the Laura Molina papers, Yolanda M. Lopez papers, and Centro Cultural de la Raza papers.
Taking the effort to organize and preserve CEMA's collections ensures that they will be available for scholars and community members for years to come, laying the foundation for others to find their own connections with the lives of those preserved here. Explore more of California's multicultural history, both past and present, using CEMA's collection guides.
Photos:
"

¡Adios Hollywood!" by artist Gloria Wescott. This artwork is part of the Self Help Graphics and Art Archives. 

Left: A

theatrical poster for the 20th century melodrama "Bandido!" This poster is part of the El Teatro Campesino Archives. Right: Máscara Series, by Esteban Villa. This artwork is part of the Royal Chicano Airforce archives.

Suad Abdoun, student employee for the California Ethnic and Multicultural Archives.

Shifra Goldman (right) interviewing artist David Siqueiros. Sourced from the Shifra Goldman papers.

Left: Organized correspondence from the Luis Rodriguez papers. Right: A box of materials from the Dalip Singh Saund papers waiting to be inventoried.