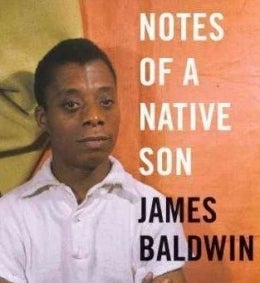 Special Research Collections has acquired a collection of letters from famed author James Baldwin, as well as ephemera related to the Civil Rights Movement. Both collections—which are now open for research—highlight social justice organizing activities during the height of civil unrest in America.
The collections are the NAACP and Civil Rights Ephemera Collection (Mss 331) and James Baldwin Correspondence Collection (Mss 329). More detail on these collections can be found via the finding aids on the Online Archive of California (OAC).
The NAACP and Civil Rights Ephemera Collection (Mss 331) contains flyers, posters, pamphlets, and correspondence relating to the activities of several civil rights organizations during the Civil Rights movement—including the National Association for the Advancement of Colored People (NAACP), Southern Christian Leadership Conference (SCLC), Student Nonviolent Coordinating Committee (SNCC), International Ladies Garment Workers Union (ILGWU), Harvard Society of Minority Rights, and Committee of Racial Equality (CORE). Much of the material consists of announcements of rallies, meetings, conferences, and forums, and spans across different issues, such as equality in education, the workplace, and elections. The collection is dated from 1948-1989. The majority of the papers are from the NAACP, including organizational announcements, administrative, and membership materials. Of particular note, the collection contains correspondence from Camille Carter, President of NAACP Youth Council, to Dwight Eisenhower.
The James Baldwin Correspondence Collection (Mss 329) is comprised of correspondence and photographs that provide insight into some of James Baldwin's social and political activism, mainly in the 1970s. The collection contains letters to and from Baldwin regarding his support for the Black Panthers, unions, and other political justice organizations. The collection notably includes descriptions of organizations and their strategies to free incarcerated activists like Tony Maynard, Angela Davis, George Jackson, Amiri Baraka, and Harold Rogers.
These materials will add to the rich narrative of social protest documented in our other collections like the Bay Area Black Panther Party Collection and others from the California Ethnic and Multicultural Archives (CEMA).