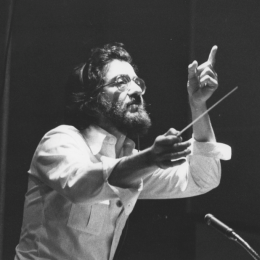 Arthur Benjamin Rubinstein was an Emmy Award-winning composer and conductor with over 40 years of experience creating scores for film, theater, and concert performances.
To preserve his extensive legacy of musical creativity after his passing in 2018, his daughter Ali Rubinstein and wife Barbara Ferris donated Arthur's archives to the UCSB Library's Performing Arts Collection in Spring 2019, where they are being cataloged, preserved, and made accessible for active research.
Ali describes her father as a musical genius who was admitted to Yale University's music program as a 16-year-old French horn player. In his career that followed, Arthur composed and conducted music for various films, theaters, and concert stages in Los Angeles, New York, London, Berlin, San Francisco, and Rome.
His original music for numerous television shows and films most notably including that of War Games, Whose Life Is It Anyway?, Blue Thunder, and Lost in America, eventually totaled more than 200 original scores for motion pictures. This number includes his Emmy-winning composition for the popular CBS television series Scarecrow & Mrs. King. 
Arthur also composed music for the theater, serving as Composer-In-Residence for such institutions as American Conservatory Theater, the Williamstown Theater Festival, and the Long Wharf Theatre, while additionally arranging and orchestrating a score for the Joffrey Ballet's Charbriesque.
Several of his other original orchestral works, such as Octet for Percussion and Metromorphosis, were conducted by Arthur in concert. Notably, his original scores were entirely handwritten, an uncommon skill rarely seen in contemporary composing.
In his later years, Arthur founded the free concert program Symphony in the Glen (SIG) in Los Angeles, during which he acted as the Musical Director and conducted over 50 free concerts in Griffith Park, many of them debuting personal compositions such as Metromorphosis and DreamCycle alongside a multitude of classics spanning from Beethoven to Rossini.
"A huge part of [SIG] was about bringing classical music to people who weren't often exposed to it," Ali said. "He would even bring kids up on stage and teach them to conduct."
After Arthur – who was known as 'Maestro Rubinstein' among SIG goers – passed in spring of 2018, the organization closed its doors in his remembrance.
Though Ali described her father as inseparable from his art, she pointedly mentioned how his love and support for her own creative exploration never wavered and reflected on how he was always attempting to include her in his work as a way to remain close.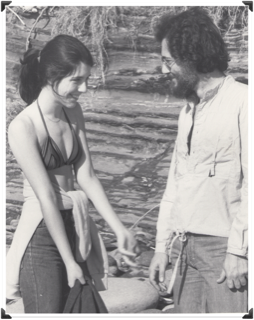 "It was kind of magical growing up with him," Ali recalled. "I used to sit under the grand piano all day long while he composed. To this day, it's a very comforting sound to me. When you listen to someone compose, it's not beautiful music – it's the same three chords played over and over for hours until he figures out the next chord progression. But that's the background rhythm of my childhood."
His desire to include her extended so far as to consistently bring her to his recording studios, and even have her sit on his lap to conduct the orchestra at a live showing of A Chorus Line in New York.
The archives of Arthur Rubinstein, which his family donated to the Library in Spring 2019, include his original handwritten scores, photographs, notes, and other ephemera that encapsulate his celebrated career and unique composition style.
"My dad loved Santa Barbara," Ali explained when asked about their decision to bring the archives to UCSB. "When [Barbara and I] were thinking of a place, we wanted one where there was a university or institution that was building out a collection he would respect, but also wanted it to be in a place that he loved."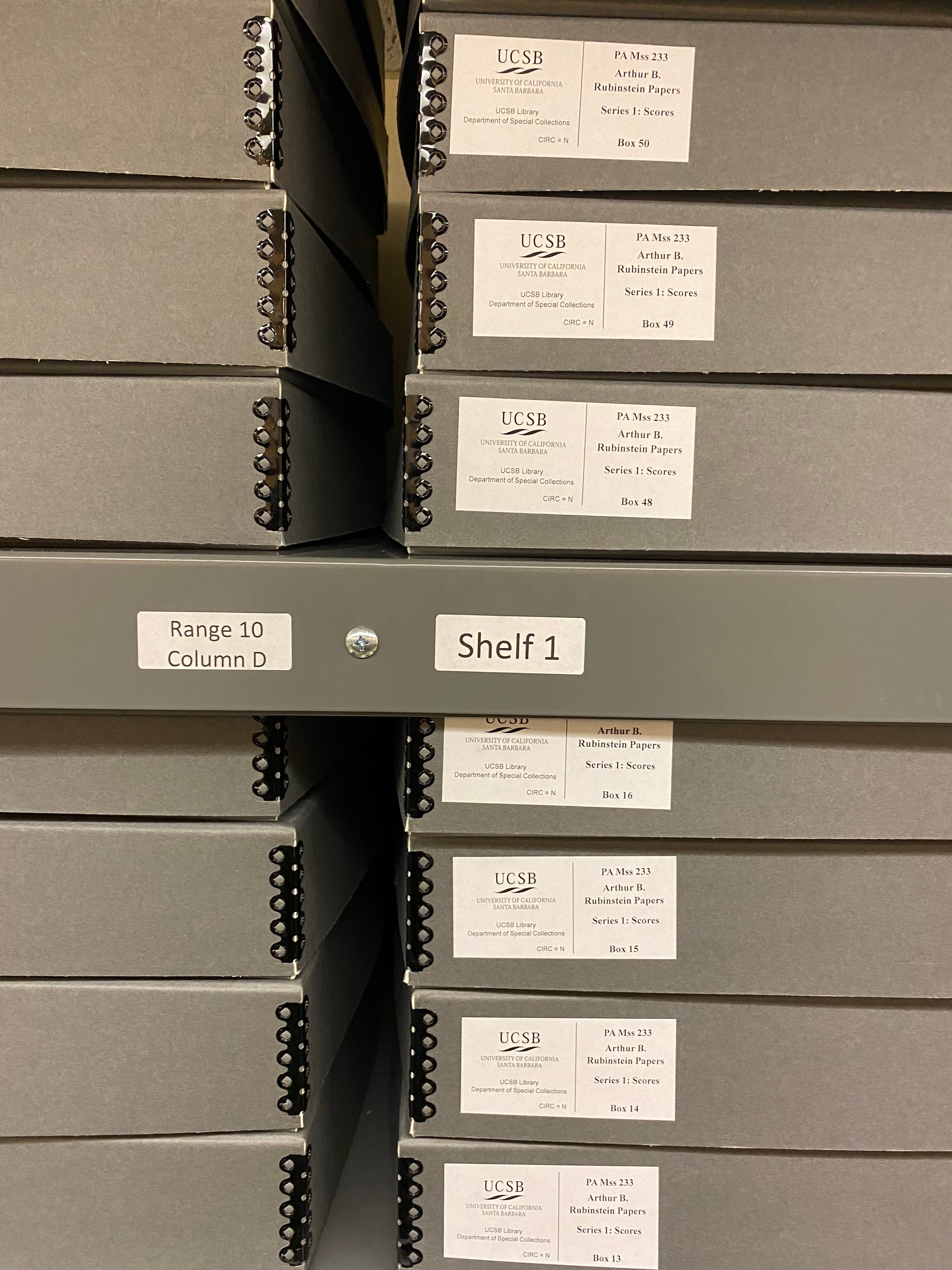 She also described how education was extremely important to Arthur, who valued his countless years as a mentor and teacher, making the open-access nature of a public university library all the more appropriate. In memory of his love for education, Ali highlighted her excitement to have students and visiting scholars see the original copies of his scores. "It was always a notion in my mind that his work would be of value to an archive."
Her instincts proved to be correct. At UCSB, there was already interest via a recent graduate seminar in Music Theory taught by Professor Benjamin Levy, which allowed students to view Arthur's works alongside original manuscripts of other composers, including those of Bernard Hermann and Mildred Cooper.
"Having graduate students discover that they can see things no one's ever seen before is wonderful," Performing Arts Library curator David Seubert said about the seminar experience, "and it's an exciting thread to weave into [Arthur's] story." 
The full archive has been processed by UCSB Ph.D. candidate Jillian Fischer, and is now available to the public thanks to an accompanying monetary donation from Ali that assists in cataloging and digitization.
"It is in the creation and performance of classical music and jazz that the history of the civilized world is revealed; its art, its literature, its politics, its humor, its pain, its religion, its love."
-Arthur B. Rubinstein
Photos:
Arthur B. Rubinstein conducting in the studio in the late 1970s. Photo credit: Ali Rubinstein.

Arthur, a great advocate for access to education and classical music, taught children how to conduct (ca. 2010). Photo credit: Getty Images.

Arthur (right) and his daughter Ali Rubinstein (left). Photo credit: Ali Rubinstein.

The archives of Arthur B. Rubinstein have recently completed processing in the Library's Special Research Collections. Photo credit: David Seubert.