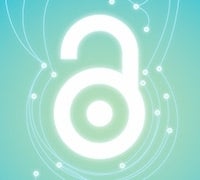 Open Access Week @ UCSB October 22-26, 2018
Wednesday October 24, 11:00am. Interdisciplinary Research Collaboratory, 2nd Floor Mountain Side.
This roundtable discussion, facilitated by Sara Lafia (Center for Spatial Studies) and Jon Jablonski (Interdisciplinary Research Collaboratory), will discuss barriers to spatial data discovery; explore opportunities for broadening access to spatial research data; discuss challenges of opening access to spatial data across its lifecycle; and will conclude with proposed future directions.
Wednesday October 24, 4:00pm. Instruction and Training Room 1575, 1st Floor Ocean Side
Considering an alternative to the traditional PhD tenure track of teaching, research, and service? Scholar-publishers Eileen Joy and Vincent W.J. van Gerven Oei will discuss their training and careers as scholars in the humanities and social sciences, working both within and outside of traditional university spaces; and their reasons for choosing to run an independent, academic press together while also pursuing their individual scholarly and art-practice projects.
Thursday October 25, 4:00pm (talk) and 5:15pm (film). Interdisciplinary Research Collaboratory, 2nd Floor Mountain Side,
University Librarian Kristin Antelman will provide an update on current negotiations between UC libraries and a major publisher. The OA202O Initiative and developing UCSB's OA roadmap will also be discussed.
Open Access Week Information Table
Monday-Friday, October 22-26, 12:00-1pm. Library Paseo
Drop by for information on open access publishing opportunities, UC's open access policies, eScholarship, the UC Publication Management System, the UCSB scholarly publishing discussion list, 15-minute presentations on academic publishing, one-on-one consultations, and related services. Or just stop by to grab a scholarly communication brochure and or some publisher swag to go.