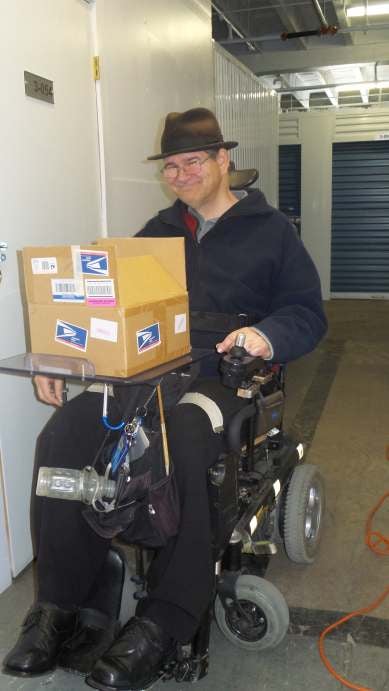 The Mark Hendrix Collection is a substantial and eclectic collection of popular, classical, and ethnic recordings assembled by Mark Hendrix of Berkeley, CA. 
Born in Baltimore, Maryland, Hendrix graduated from UCLA with a B.A. in Motion Picture and Television Production in 1983 and went on to become a writer, disability activist, and exhibiting visual artist. He moved to the Bay Area in 1994 and later received his J.D. from Hastings Law School in 2013. Hendrix had a deep and lifelong interest in music, over the years developing a significant collection of sound recordings spanning most of the 20th century. 
The collection contains nearly 14,000 78rpm discs, including classical, popular and ethnic titles. As would be expected in a collection assembled in the Bay Area, the collection is strong in Chinese and Japanese content. 
The Mark Hendrix Collection is currently being cataloged. Recordings that have been cataloged can be found in UC Library Search. Digital copies can be requested through a Special Collections Research Account. 
For more information on the collection or assistance in using the materials, please contact Special Research Collections staff at special@library.ucsb.edu.