Lawrence Roman started as a writer at CBS Radio before turning to plays, movies, and TV. His first screen credit was Vice Squad with Edward G. Robinson in 1953. Other movie scripts included A Kiss Before Dying (1956) with Robert Wagner and the 1973 Sidney Poitier film A Warm December.
This collection includes radio, TV, and miscellaneous scripts.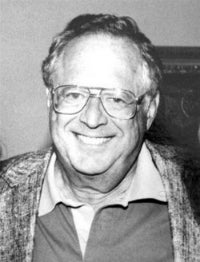 A finding guide to the collection is here.
This collection is currently inaccessible during the transition of the American Radio Archives from the Thousand Oaks Library Foundation to UCSB's Special Research Collections. Please monitor this page for updates.
For more information on the collection or assistance in using the materials, please contact Special Collections staff at special@library.ucsb.edu.