This collection of historical imagery of areas in Los Angeles and surrounding counties dates back to the 1930s (1934 to 1940). The Watson collection came to the Library as part of the gift from the Teledyne Foundation in 1986, and includes imagery in print and transparent film formats as well as postcard images and advertising stills.
Most of the Watson aerial photography is large scale (greater than 1:10,000) and primarily covers particular locations in Los Angeles county, as well as a few locations in Orange, Riverside and San Bernardino counties. The imagery is identified in our catalog with flight IDs starting with "Watson-" followed by a three to four digit number.
Most images are oblique aerials. Watson also produced event and business photography.  In 2016-17, a grant from the John Randolph Haynes and Dora Haynes Foundationassisted in re-housing and inventorying this collection, and scanning significant portions of it.  Sample images are below.
Return to Significant Holdings
Examples from the Collection
(click on any of the photos for a higher resolution image.)
Because of the Watson Studios' interest in aerial photography, a frequent topic in the collection is the early aerospace industry in 1930's Southern California--including the Women's Air Races, which when they started in 1929 were called the "Powder Puff Derby."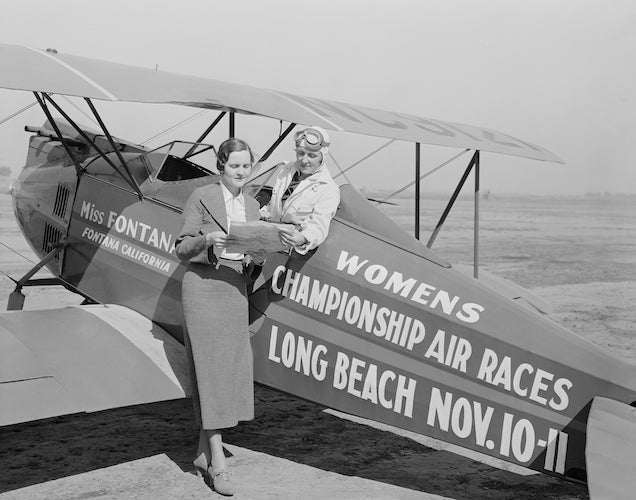 743-3-4
Air Race Women. 10/17/1935
 
This project enabled the Library to capture a 'snapshot of a snapshot.'  Photographic negatives were removed from old, non-archival envelopes.  Scans were made with a dual purpose: to document the current conditions of the negatives, and to give the public a new, detailed view into the greater Los Angeles from the 1930's through the 1960's.  The image below shows an unnamed Asian or Asian-American female pilot as well as either degredation of the negative or a mistake in its initial processing.  This strong documentary evidance from the era will help scholars better understand depression-era Los Angeles, while at the same time offering researchers a detailed glimpse at the business segments of a multi-faceted commercial photo studio.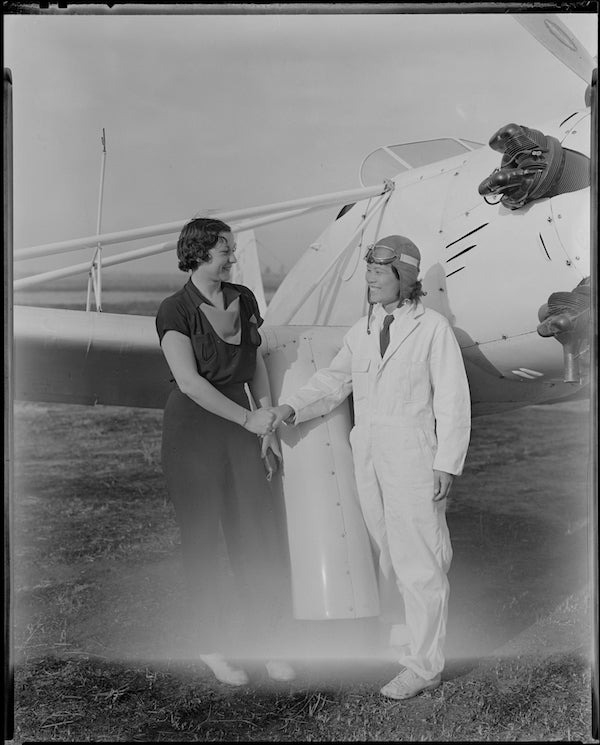 734-2-2
One of the Watson Studios specialized in aerial photography, which is how these photographs came to the UCSB Library.  A hidden part of a much larger gift of vertical aerial photographs from the Teledyne Foundation, oblique aerial images are rare in the UCSB Library's collections.  The image below was likely an opportunistic shot of a flood that would have been sold to multiple news outlets.  Notice the washed-out bridge.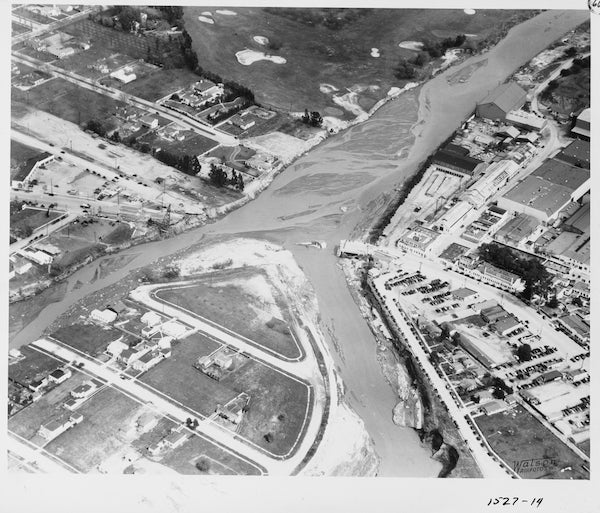 1527-14
Los Angeles River, Los Angeles
3/10/38
 
The Studios also did compositing work. The Women's Air Races would have included opening acts such as stunt pilots and this winged batman--an early precursor to today's base jumpers.  This image is likely an intermediate step towards putting the batman on a promotional flyer.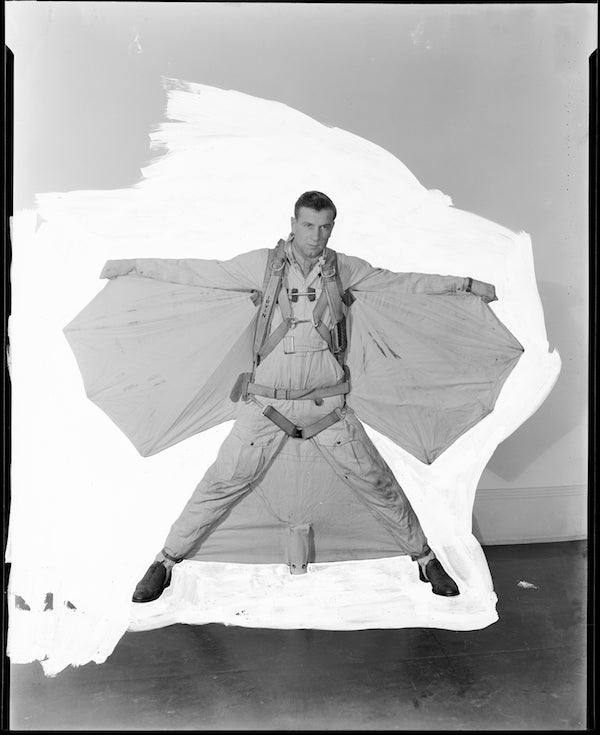 761-1
Women's Air Races
11/5/35
 
Watson also did a variety of industrial and studio photography, apparently as part of training manuals and sales catalogs.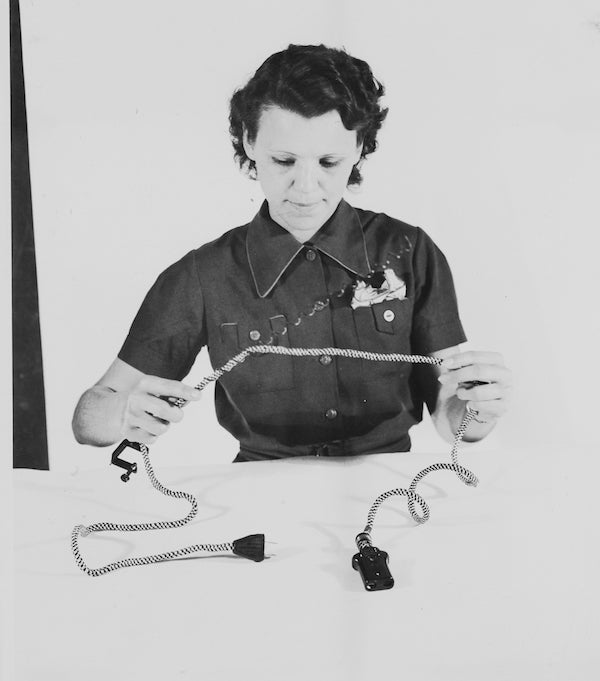 1838
C.G. Hill
5/12/39
 
Well-known public events are also represented in the collection.  Here is the Venice entry into the 1936 Tournament of Roses Parade.  The purpose of the studio creating these images is currently unknown.
807-3
Rose Parade Pasadena
1/1/36
Watson photographers were often on hand at hotels on holidays and for special events. Here are guests in formal wear at the Riverside County Lake Norconian Hotel the weekend before Thanksgiving, 1936.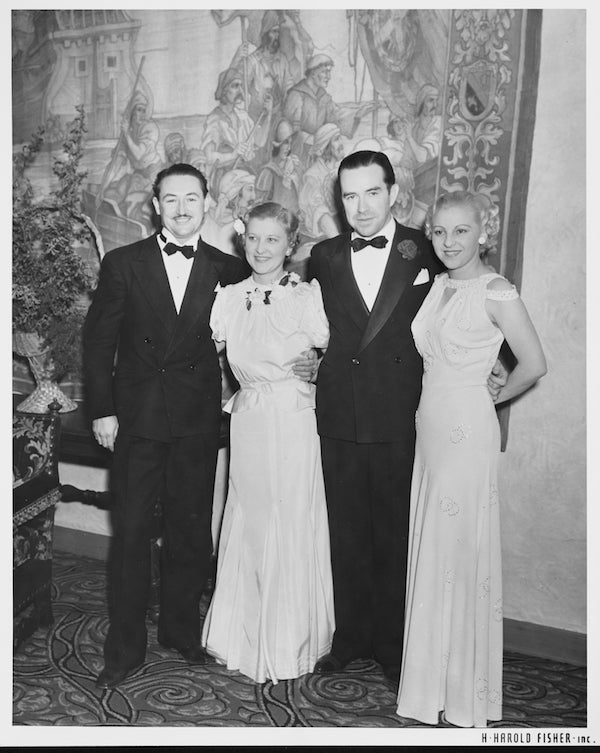 1225-3
Lake Norconian Hotel, Norco
11/22/36
 
Architectural interiors and exteriors were another business segment for the studios. Photographers would be contracted after renovations or new construction. Many of these jobs produced 10-25 negatives for the collection.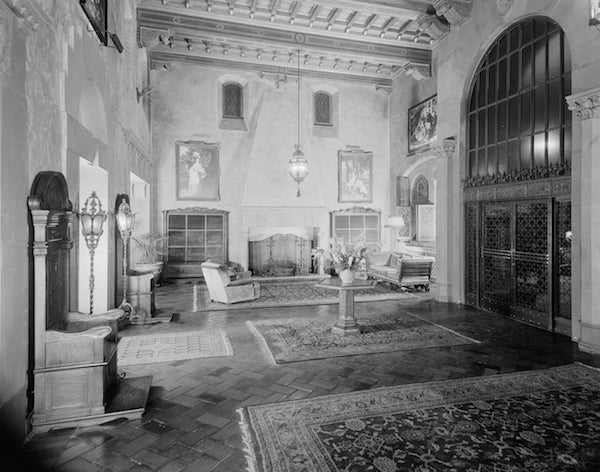 796-3
Langham Hotel, Los Angeles
1935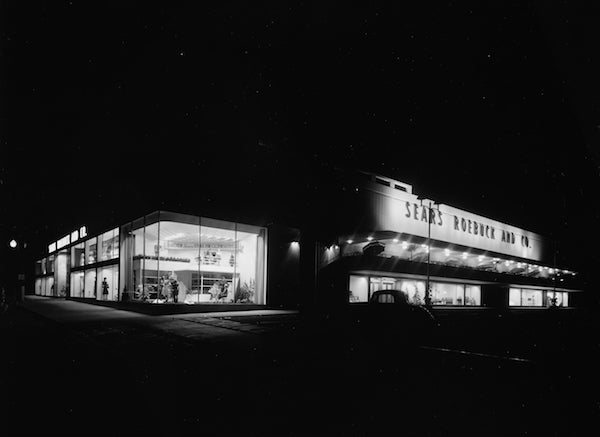 1986-13
Rose Construction Company
10/21/39
Sears Roebuck store at night
 
The studios engaged in more formal portraiture as well.  School dances and wealthy families at home or at private clubs are common subjects.  Here is a couple at the Villa Riviera in downtown Long Beach.  Built in 1928, the Villa Riviera is now condominiums.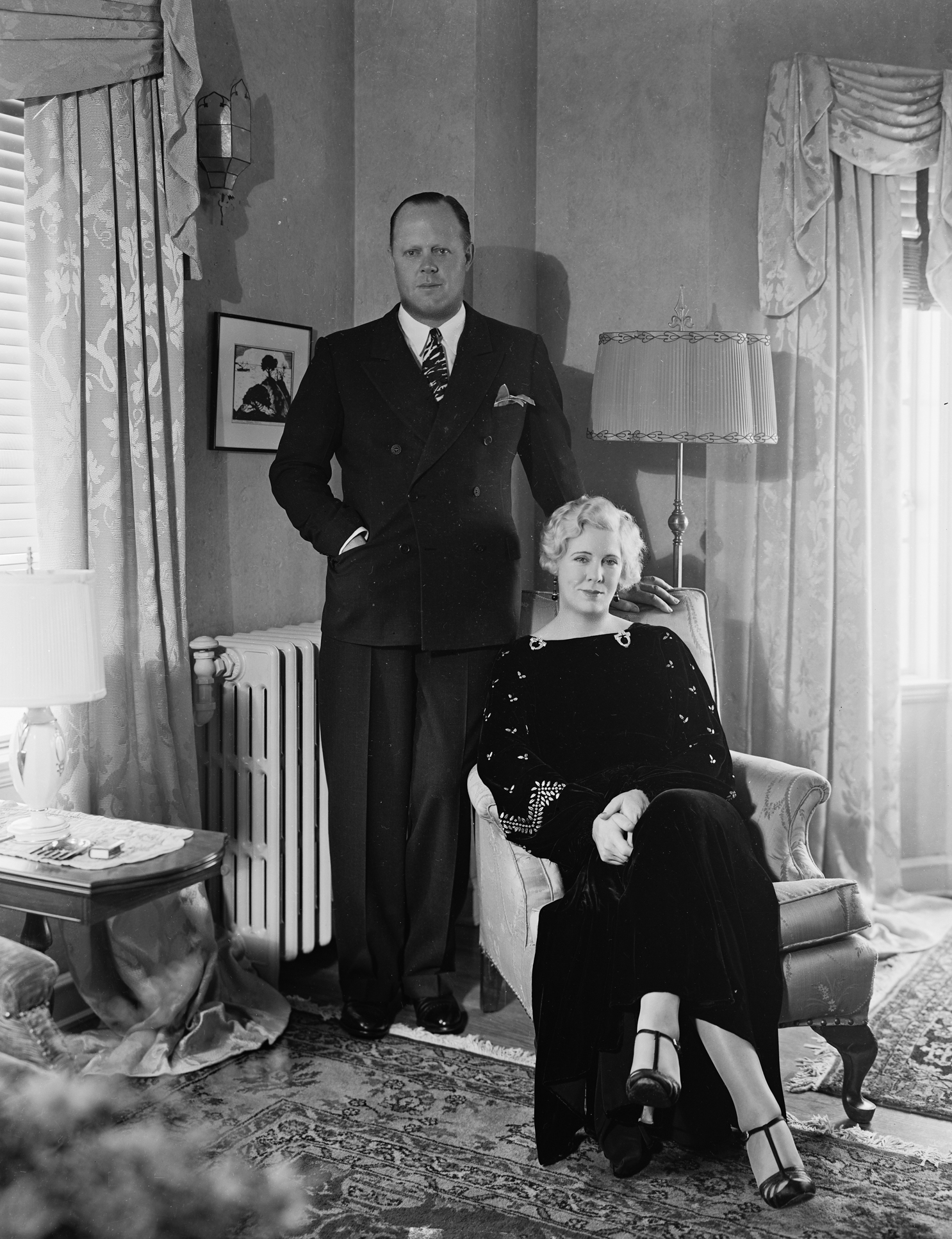 901-2
Villa Riviera - Mr. and Mrs. Johnson, Long Beach Downtown
 
What appear to be leisure activities are more likely to be promotional images. In addition to these sailing Lions Club members, there are bathing beauties, men at work, and customers in stores.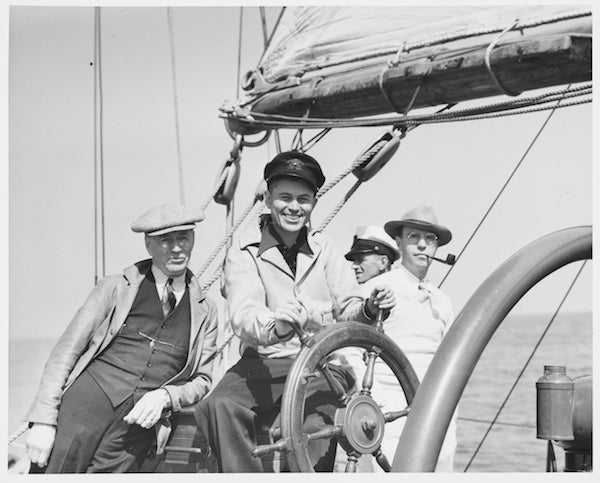 996A-6
Lions Club - Men on boat
4/25/36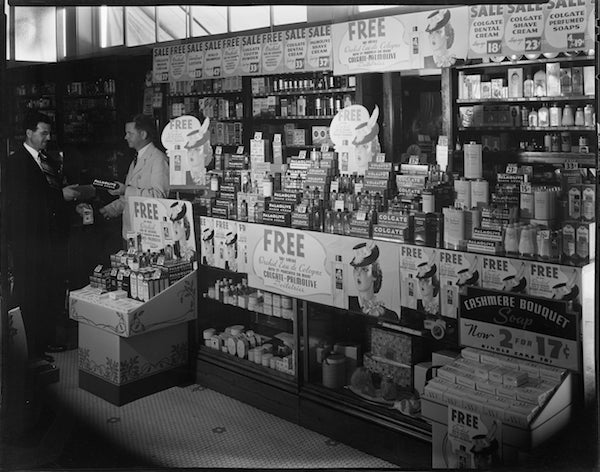 1894
Colgate Palmolive Reet Company, Long Beach City
6/29/35
Return to Significant Holdings
Finding Aerial Photographs
More about our Aerial Photography Collections