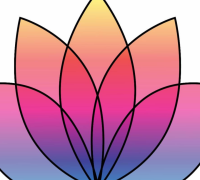 Women's History Month 2022: Providing Healing, Promoting Hope
Tue, 03/08/2022 - 8:00am

to

Thu, 03/31/2022 - 5:00pm
Exhibition
Location:
Ethnic & Gender Studies Collection
This display is in celebration of Women's History Month, and the theme for 2022: "Providing healing, promoting hope." Items are drawn from UCSB Library's digital archives and circulating collections. 
As recently as the 1970s, women's history was virtually an unknown topic in the K-12 curriculum or general public consciousness. To address this situation, the Education Task Force of the Sonoma County (California) Commission on the Status of Women initiated a "Women's History Week" celebration for 1978 to coincide with March 8th, which was already known as International Women's Day.
In February 1980, President Carter issued the first Presidential Proclamation declaring National Women's History Week.  By 1986, 14 states had already declared March to be Women's History Month, and this momentum and state-by-state action was used to lobby Congress to declare March as National Women's History Month.  Congress made this official in 1987.
The National Women's History Alliance, which grew from the original National Women's History Project started in 1980, selects a theme every year. Additionally, a special Presidential Proclamation is issued every year which honors the extraordinary achievements of American women.