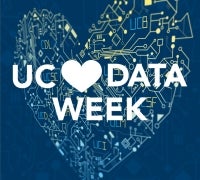 UC Love Data Week 2022: How to Not Lie with Data- Trustworthy Data Storytelling
Mon, 02/14/2022 -

4:00pm

to

5:00pm
Event
Location:
Online
Love Data Week 2022: How to Not Lie with Data: Trustworthy Data Storytelling 
Monday, February 14th, 2022
This seminar will begin with a discussion of data visualization, showcase how different methods of creating and styling maps, graphs, and other charts can be used to support wildly different perceptions and interpretations of the same data source. Focusing on the humanities and social sciences, we will present activities and scenarios for discussion that highlight the need for data transparency, ethical data use, and accurate visualizations.
See https://uc-love-data-week.github.io/ for more information about UC Love Data Week.
This event runs online on Monday afternoon, February 14, 2022 from 4:00PM to 5:00PM.
Hosted by UCSB Library - Research Data Services