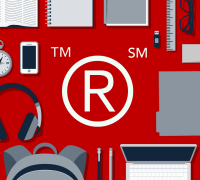 Trademarks: What Are They? How Do You Get One? How Can You Lose One?
Wed, 11/29/2023 - 12:00pm
Event
Location:
Instruction & Training 1312
Please join UCSB librarians for a presentation all about trademarks. This event is geared to graduate students, although everyone is welcome.
Attendees will learn about:

The role of trademarks in business
The different kinds of trademarks that exist
What makes a strong trademark
How to get a trademark
How to research them
How they may be lost
Event is co-sponsored by the Graduate Student Resource Center.
For any questions, please reach out to library-outreach@ucsb.edu