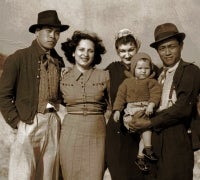 Postcards from Salinas: Filipino Americans on the Central Coast
Wed, 10/20/2021 - 12:00pm
Event
Location:
Online
Please join us for a virtual conversation about the history and contributions of Filipino Americans on the Central Coast. This event is in conjunction with the  
UCSB Library exhibition Postcards from Salinas
, on display in the Library's Ocean Gallery for fall quarter 2021 and winter quarter 2022.  
Panelists will include Alex Fabros, Jr. curator of the exhibition, Benjamin Zuleta (UCSB Asian American Studies), and Grace Yeh (Ethnic Studies (Cal Poly). Paul Spickard (UCSB History) will moderate the discussion.