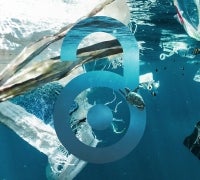 Panel: Open Access and Climate Justice
Tue, 10/25/2022 -

2:00pm

to

4:00pm
Event
Location:
Instruction & Training 1312
Hybrid in-person and virtual event. Please
RSVP here
to receive the Zoom invitation
Please join UCSB Library and punctum books in celebrating International Open Access Week by attending a panel discussion with scholars in the Humanities, Social Sciences, Sciences, and Arts. Three UCSB researchers and two guest scholars will discuss how their work intersects with, directly addresses, and/or is impacted by climate change, and how they perceive the mission of climate justice in their work. Climate justice is an explicit acknowledgment that sharing knowledge and resources, such as access to water and higher ground when the oceans rise, is a human right, and tackling the climate crisis requires the rapid and open exchange of knowledge across geographic, economic, and disciplinary boundaries.
In addition to sharing their research, our panelists will offer perspectives on power imbalances affecting scholarly communities' abilities to produce, disseminate, and use knowledge around the climate crisis. They will also address the question of how openness in research can create pathways to more equitable knowledge sharing and address the inequities that shape the impacts of climate change and our response to them.
The panelists' discussion will be followed by a Q&A with the audience.
Panelists: 
Summer Gray
, Environmental Studies and Climate Justice Project, UCSB
Moderators: 
Lidia Uziel, Associate University Librarian for Research Resources and Scholarly Communication, UCSB Library