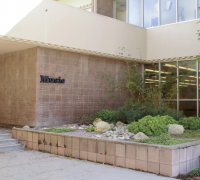 Tue, 09/24/2019 - 11:00am
Wed, 09/25/2019 - 11:00am
Event
Meet the friendly Music Library staff and learn about our books, scores, recordings, listening rooms, and study spaces!
Tours will take place:
Tues., Sept. 24, 11 AM
Wed., Sept. 25, 11 AM
Thurs., Sept. 26, 1 PM
Meet at the Music Library, in the Music Building, on the second floor.
Tours are 25-30 minutes.