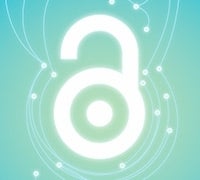 Journal Publisher Negotiations and Access to Journals: "Update on Negotiating Journal Agreements at UC: A Call to Action"
Event
Location:
DREAM Lab
University Librarian, Kristin Antelman, will discuss strategies for the large scale transition to Open Access (OA) in University of California and at UCSB. Antelman's talk will include an update on negotiations with a major publisher and the potential impact on publishing and access, an update on UCSB's signing the OA2020 Expression of Interest, and the development of the UCSB OA roadmap.
The talk will be followed by a screening of Paywall: The Business of Scholarship.
Monday-Friday, October 22-26, 12-1pm, Library Paseo
Open Access Week Information Table: Drop by for information on open access publishing, policies, eScholarship, the UC Publication Management System, open access initiatives, and more. Grab some publisher information and swag to go.