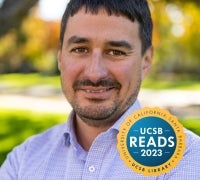 Illuminating Hidden Barriers and Knowledge: Findings from the Mobility Justice in Chicago Research Study
Event
Location:
Other, on-campus
UCSB Buchanan Hall, Room 1930
Barajas will share findings from two projects within the Mobility Justice in Chicago research study, a multi-year collaboration between university researchers and a racial justice organization in Chicago. The work aims to advance mobility justice by understanding the relationships between everyday experiences and travel barriers faced by people of color in the urban area.
The first study explains how inequities in transportation infrastructure and planning are connected to the effects of racially biased policing in the context of transportation safety strategies. The second study examines how the lived expertise of individuals facing severe transportation disadvantages is a necessary component both for holistic understandings of how people actually experience destination accessibility and is in alignment with epistemic and mobility justice. Taken together, the research highlights how illuminating "hidden" knowledge across domains is required to effect mobility justice.
Jesus M. Barajas, assistant professor in the Department of Environmental Science and Policy at UC Davis, will speak about his research on transportation equity. Barajas has led projects on topics including travel behavior, bicycling safety, the implications of policing for transportation planning, and the use of equity data and metrics in transportation decision making. Some of his ongoing work examines barriers to access to zero-emission vehicles, equity in transportation grant programs, and the links between disability, safety, and travel behavior. He holds a PhD in City and Regional Planning from UC Berkeley.
Barajas talk, which is presented as part of UCSB Department of Geography's graduate student colloquium, and co-sponsored by UCSB Reads 2023, is free and open to the public.