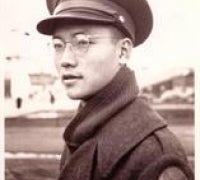 Event
Location:
Other, on-campus
The UCSB Library is pleased to co-sponsor this event with UCSB's MultiCultural Center.  This film is part of the MCC's "Cup of Culture Series"  and will be shown in the MCC Theater.
This film tells the story of the early Chinese immigrants to the Mississippi Delta during the 19th century, exploring how the community steadily grew in the early part of the 20th century as Chinese families across the Delta opened grocery stores that served both the black and white populations. The film's importance arises not only from its focus on an almost unknown Chinese community in the heart of the Deep South, but also from what it reveals about the immigrant experience in America.
Post-film discussion with Director and Producer, E. Samantha Cheng.