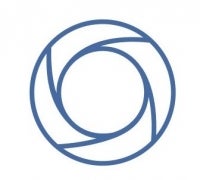 Mon, 02/26/2018 - 12:00pm

to

Fri, 03/02/2018 - 1:00pm
Event
Location:
Paseo
UCSB Library is participating in Fair Use Week, a national event coordinated annually by the Association of Research Libraries that celebrates and explores fair use rights under the copyright statute. We invite you to learn more about fair use in academia by visiting our information table in the Library Paseo during Fair Use Week, February 26 – March 2, 2018.
What is fair use? It's an exception to copyright law that allows the use of copyrighted materials without permission or payment under certain circumstances. In many cases, you can use copyrighted materials for purposes such as criticism, comment, news reporting, teaching (including multiple copies for classroom use), scholarship or research. Fair use is flexible, allowing copyright to adapt to new technologies, promoting scholarly progress, and accommodating freedom of speech and expression.
However, since the fair use exception lacks specifics, it can be confusing for faculty and students. This year we invite students and faculty to check out the new UCSB Library Copyright & Fair Use Guide. This online tool will help you to analyze whether a use is fair and provides an opportunity to submit your questions through an online form. 
At the information table in the Library Paseo, you can:
Learn more about the four Fair Use factors and pick up a "Fair Use Checklist" to help you determine whether use of a work is fair.

Learn more about the Library's new online tool – UCSB Library Copyright & Fair Use Guide.

Participate in an interactive game to test your Fair Use knowledge.

Consult with a librarian about fair use between 12-1pm each day.
We look forward to seeing you in the Library during Fair Use Week!