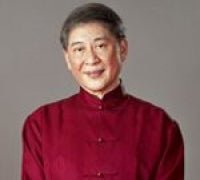 Tue, 01/17/2017 - 10:00am
Event
Location:
Special Research Collections
In conjunction with a campus celebration of the writing and work of UCSB professor emeritus Pai Hsien-Yung, East Asian Studies Librarian Cathy Chiu will lead visitors through highlights from the Pai Hsien-Yung (Kenneth Pai) manuscript collection held at the UCSB Library. The collection includes: drafts of Pai's novels and short stories in Chinese and English; videos, photographs, and posters from the film and theater adaptations of his work; correspondence; and academic journal articles, dissertations, and magazine articles centered on Pai's legacy. Chiu will also discuss how the collection has been utilized by researchers in the nine years since becoming available in UCSB Library's Special Research Collections.
Limited space. RSVP to chiu@ucsb.edu
Note: Food & drink are not permitted in Special Research Collections.