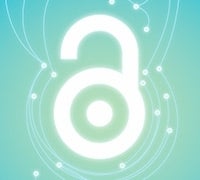 Care of the Self, Open Access, and Alternative Career Paths in the (More) Public Humanities
Event
Location:
Instruction & Training 1575
Eileen Joy and Vincent W.J. van Gerven Oei, co-directors of punctum books, will discuss their training and careers as scholars in the humanities and social sciences, working both within and outside of traditional university spaces. Joy and van Gerven Oei -- who jointly hold multiple graduate degrees in English, Creative Writing, Medieval Literature, Music Composition, Linguistics, Media & Communication Studies, and Philosophy -- will share their reasons for choosing to run an independent, academic press together while also pursuing their individual scholarly and art-practice projects.
Presenters: Eileen A. Fradenberg Joy, Punctum Books and UCSB Library; and Vincent van Gerven Oei, punctum books and UCSB Library
Bios: Dr. Eileen A. Joy is the founder and co-Director of punctum books, and founding editor of postmedieval: a journal of medieval cultural studies. She has published widely on medieval literature, cultural studies, intellectual and literary history, ethics, the post/human, and speculative realism. Joy is  also the Lead Ingenitor of the BABEL Working Group, as well as the co-editor of The Postmodern Beowulf (West Virginia University Press, 2007), Cultural Studies of the Modern Middle Ages (Palgrave, 2007), Dark Chaucer: An Assortment (punctum, 2012), Speculative Medievalisms: Discography (punctum, 2013), On Style: An Atelier (punctum, 2013), Fragments for a History of Vanishing Humanism (Ohio State, 2016), and After the "Speculative Turn": Realism, Philosophy, and Feminism (punctum, 2016). Punctum books is a member of the Radical Open Access Collective.
Vincent W.J. van Gerven Oei received his Ph.D. in Media & Communications from the European Graduate School and Ph.D. in Modern Thought from the University of Aberdeen. He is a philologist and co-director of independent open-access publishing platform punctum books. He is a specialist of the Old Nubian language and co-editor-in-chief of Dotawo, the imprint of the Union for Nubian Studies. He also directs project bureau for the arts and humanities The Department of Eagles and is editor of the New World Summit.
Van Gerven Oei's recent publications include Cross-Examinations (MER. Paper Kunsthalle, 2015), and the edited volumes Going Postcard: The Letter(s) of Jacques Derrida (punctum books, 2017) and Allegory of the Cave Painting (Mousse, 2015; with Mihnea Mircan). His three-volume work Lapidari (punctum books, 2015) provides the first complete overview of socialist monumentality in Albania.
As a translator, Van Gerven Oei works mostly with anonymous Medieval Nubian scribes and more recent authors such as Jean Daive, Hervé Guibert, Werner Hamacher, Dick Raaijmakers, Avital Ronell, and Nachoem M. Wijnberg. His writings have appeared in Afterall: A Journal of Art, Context and Enquiry; ART PAPERS; Glossa: A Journal of General Linguistics; postmedieval: a journal of medieval cultural studies; Theory & Event; and tripwire, a journal of poetics, among other venues.
Monday-Friday, October 22-26, 12-1pm, Library Paseo
Open Access Week Information Table: Drop by for information on open access publishing, policies, eScholarship, the UC Publication Management System, open access initiatives, and more. Grab some publisher information and swag to go.